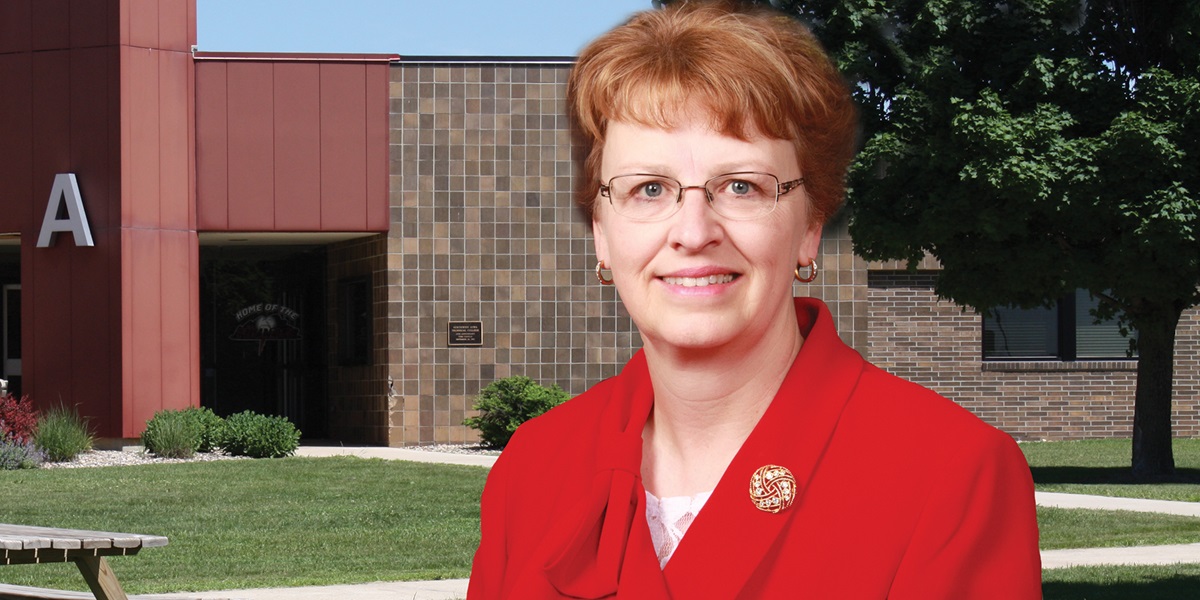 Presidential Potential
Dr. Alethea (Steenhoven '87) Stubbe never set out to become a college president. In fact, she didn't even intend to go to college.
Though she was the valedictorian of her high school class, Stubbe had wedding plans and a job at the local Ford dealership, deeming college simply unnecessary. But when her father died in the early '80s, the young wife and mother of two started to wonder about her purpose.
That's when Northwestern College entered the scene. Enrolling as a commuter in 1982, Stubbe pursued degrees in business and accounting, which, as it turns out, also became an education in her own potential and passion.
Her nearly 30-year career as a teacher and administrator in higher education has been focused on helping students realize their own potential. Since 2011, she has served as the president at Northwest Iowa Community College in Sheldon, one of the nation's highestranking community colleges and her professional home for the last 25 years. Though she has held many important titles—from Faculty of the Year to chief finance officer and chief academic officer—she added another honor in February when she was named Outstanding Chief Administrator by the Iowa Association of Community College Trustees.
"My time at Northwestern helped me see myself as a servant leader," Stubbe says. "Now my greatest reward is enabling others to be successful."