Northwestern seniors receive faculty honors
Saturday, May 9, 2015
Two graduating seniors at Northwestern College received Faculty Honors during the college's commencement exercises on May 9. Logan Gooch of Sioux Falls and Laura Jonker of Brandon, Wis., were recognized.
The Faculty Honors award is bestowed upon graduates who excel in academic achievement, Christian influence, general attitude and participation in worthwhile campus activities. The highest honor the faculty gives to graduating seniors, it is determined by a vote of the entire faculty.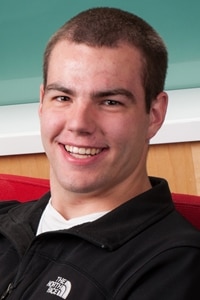 Gooch, a sociology major, graduated Summa Cum Laude. A member of the Sigma Tau senior honor society, he also received the Outstanding Graduating Senior Award from the sociology department. Gooch has welcomed students to campus as a member of the college's orientation staff and a student ambassador. A member of the A cappella Choir since freshman year, Gooch has also led discipleship groups and been an active member of La Mosiac, a multicultural student group. Gooch has also been involved in the Student Government Association, serving as treasurer, vice president and president. A 2011 graduate of Nevis High School in Nevis, Minn., he is the son of Leslie and Lori Gooch.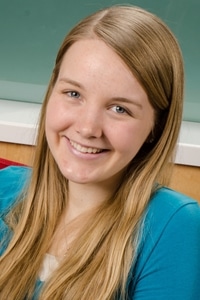 Jonker graduated Summa Cum Laude with a major in Christian education/youth ministry. The recipient of the Outstanding Graduating Senior Award from the religion/Christian education department, she was a member of the Sigma Tau senior honor society and an Honors Scholar. A member of the A cappella Choir and Heritage Singers, Jonker served as a peer tutor, discipleship group leader and campus coordinator, and resident assistant. She also served on the college's Enlaces de Cristo campus ministry team and went on Spring Service Projects that served Somali and Ojibwa communities in Minnesota. The daughter of Thomas and Patricia Jonker is also the recipient of the H.V.E. Stegeman Award and the KCACTF Certificate of Merit.
Northwestern College is a Christian college of more than 1,200 students in Orange City, Iowa. Rated the nation's eighth-best baccalaureate college by Washington Monthly and a top-10 Midwestern college by U.S. News & World Report magazine, Northwestern provides an education committed to academic rigor and a Christ-centered worldview.