Political writer to visit Northwestern College
Friday, January 9, 2015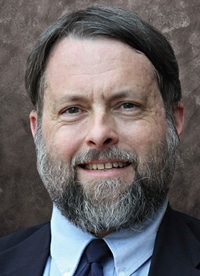 Doug Bandow, senior fellow in foreign policy and civil liberties at the Cato Institute and a frequent commentator on public affairs, will visit Northwestern College on Jan. 15 and 16.
Bandow will give a public talk, "The Morality and Theology of Capitalism," on Jan. 15 at 7 p.m. in room 313 of Van Peursem Hall. The event is free and open to the public.
Prior to joining the Cato Institute, a public policy research organization, Bandow served as senior fellow in international religious persecution with the Institute on Religion and Public Policy. He also was a special assistant to President Ronald Reagan.
An accomplished political writer, Bandow has published articles in the Wall Street Journal, The Washington Post and the New York Times. He is the author and editor of numerous books on economics and politics, including "Foreign Follies: America's New Global Empire," "The Politics of Plunder: Misgovernment in Washington" and "Beyond Good Intentions: A Biblical View of Politics."
"Doug Bandow represents thoughtful Christian engagement with politics, economics and American foreign policy from a position that transcends the familiar contrast of liberal and conservative," says Dr. Don Wacome, professor of philosophy at Northwestern. "He challenges assumptions about what it means to take the Bible seriously when it comes to social justice and Christians' responsibility in the political order."
During his visit, Bandow will also serve as guest speaker for courses in ethics, political science and international economics.
Bandow earned a law degree from Stanford and a bachelor's degree in economics from Florida State University.