Northwestern College to present "Roald Dahl's Matilda the Musical"
Wednesday, October 18, 2023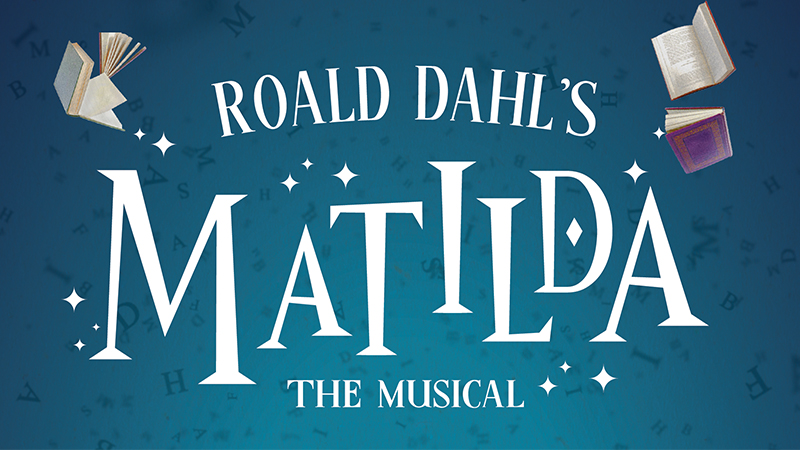 Northwestern College's theatre department will present "Roald Dahl's Matilda the Musical" Nov. 9, 11, and 16–18 in the DeWitt Theatre Arts Center's England Theatre. The show will begin at 7:30 each of those evenings; there will also be a 2 p.m. matinee on Saturday, Nov. 11.
"Matilda" is a children's novel by British author Roald Dahl that was initially made into a feature film, followed by a musical that played in London, on Broadway and around the world. The film adaptation of the musical was released in 2022. Its story centers on a young girl who discovers who she is and uses her extraordinary abilities to stand up for what is right.
"I really loved Roald Dahl's books, and 'Matilda' was one of my favorites," says Molly Wiebe Faber, an assistant professor of theatre at Northwestern and the director of the show. "I loved to read, and Matilda loves to read. That's one thing I really connected with. And the way she sees something wrong happening and does something about it is really inspiring."
The musical is a collaboration between Northwestern's theatre and music departments. Joining Wiebe Faber in creating the show are music faculty Angela (Holt) Carlson, who is directing the pit orchestra, and Cindy Moeller, who is serving as the vocal coach.
Heading the cast are Northwestern students Marissa Leraas as Matilda Wormwood, Liam Nibbelink as Miss Trunchbull, Emily Espinoza as Miss Honey, and Ailee Moquist as Mrs. Phelps. Musical numbers include "When I Grow Up," "Revolting Children" and "My House."
"It will be fun for all ages," Wiebe Faber says. "There's humor the adults will really appreciate, but it's definitely also appropriate for kids."
Tickets for "Roald Dahl's Matilda the Musical" are $10 for adults and $5 for students and go on sale Oct. 30. They can be reserved at nwciowa.edu/tickets, by calling the box office at 712-707-7098, or by emailing boxoffice@nwciowa.edu.
---
Regarded as one of the best Christian college theatre programs in the country, Northwestern's theatre department features a collaborative, excellence-oriented environment committed to helping students develop their creative gifts for service in God's kingdom. Study with Northwestern's award-winning faculty in the outstanding facilities of DeWitt Theatre Arts Center.