Kang releases new piano recording
Thursday, November 10, 2022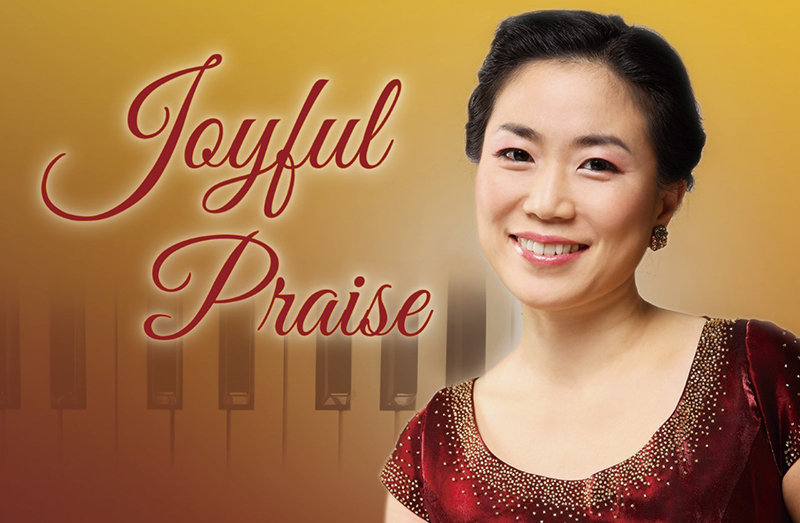 Dr. Juyeon Kang, an award-winning concert artist and professor of music at Northwestern College, has released a new piano recording, "Joyful Praise." Comprised of 15 pieces, this work was created to bring healing and comfort through the power of music to those who are wounded and suffering. "Joyful Praise" is currently available on YouTube and Spotify, with a CD to be released soon.
"This project was conceived rather sadly in 2020 during the funeral of a former student," says Kang. "While playing the prelude, I sensed God was touching the hearts and souls of the congregation through music. After the service, many expressed that the music was so beautiful and comforting. This inspired me to start a project that would encourage the wounded and hurt."
"Joyful Praise" includes arrangements of several well-known hymns, such as "Great is Thy Faithfulness," "It is Well With My Soul," "This is My Father's World" and "When I Survey the Wondrous Cross."
A member of the Northwestern College faculty since 2003, Kang earned a bachelor's degree in music at Seoul National University and master's and doctoral degrees in piano performance and literature, as well as a master's degree in pedagogy of music theory, at Eastman School of Music in Rochester, New York. Additionally, she received a prestigious artist diploma in piano performance from the New England Conservatory of Music in Boston and served as part of the faculty in the college division.
A Steinway artist who has received numerous awards since 1998, Kang has performed on four continents and throughout the United States including in Brazil, Canada, China, Finland, Italy, Japan, Korea, Malaysia, Singapore, Spain, Taiwan and Thailand. She has also appeared as a soloist with several symphony orchestras, including the Korean Symphony Orchestra, Augusta Symphony Orchestra, Hingham Symphony Orchestra, South Dakota Symphony Orchestra, and Sioux City Symphony Orchestra.
"As a trained concert pianist and a devout Christian, one of the primary goals of my professional life is to maintain a high standard of piano performance, for I believe music has the power to touch people's hearts and spirits," says Kang. "I believe I was given a talent to share, and my inspiration for hard work has been to transfer God's powerful presence to others through music."
Kang will be performing selections from "Joyful Praise" at Northwestern College's Christ Chapel on Feb. 25, at Southwestern Assemblies of God University in Texas on March 6, and at Floris United Methodist Church in Virginia on April 8. Listeners can purchase the CD at CDbaby.com; amazon.com; the Northwestern College bookstore; and local stores such as Hands Around the World in the coming weeks.
---
Northwestern's music department has a tradition of dynamic performances, outstanding faculty and standout educational experiences in an environment committed to glorifying God. Students can audition for one or more of 10 ensembles, having the opportunity to tour around the world and perform in the award-winning Christ Chapel.