Northwestern student Will Browning to present senior art exhibit
Wednesday, March 20, 2019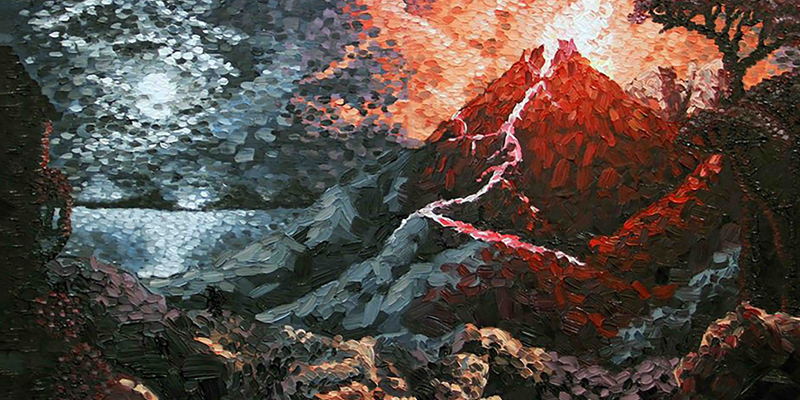 "Passion's Flaw," an oil painting on wood panels by Will Browning, will be among the works displayed in his senior art exhibit at Northwestern College April 1–6.
William Browning IV, a Northwestern College student from Duncan, Okla., will present his senior art exhibit in the college's Te Paske Gallery April 1–6. A public reception is scheduled for Tuesday, April 2, at 7 p.m.
Browning is majoring in both art and biology-health professions and minoring in religion. His show is titled "A Heart Divided."
"My passion for biology and medicine, art, and Christianity—along with my love for God—have all influenced who I am and what I do," he says. "The pieces in my exhibit join one or more of my fields of study in order to show the hidden unity that ties them together. The unity that the show represents is actually me. I am the tie that holds all the differences together, and God holds me."
Browning's artwork will include oil paintings, sculpture, ceramics, photos, screen prints, and micro-pen and charcoal drawings.
The son of Cynthia and William Browning III, Browning plans to pursue a career in medicine following his graduation from Northwestern College in May.
The Te Paske Gallery is located in the Thea G. Korver Visual Arts Center, on Highway 10 at 214 8th Street SW in Orange City. Gallery hours are 8 a.m. to 7 p.m. Monday through Saturday and 1 to 7 p.m. Sunday.