Northwestern College senior to display artwork
Wednesday, March 22, 2017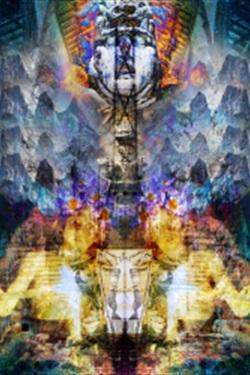 Alexa Van Maanen, a senior art major at Northwestern College, will present an exhibit of her work in Northwestern's Te Paske Gallery April 3–7.
Titled "'90s Baby," the show will feature acrylic paintings, digital prints, figurines, and ink and watercolor-and-ink drawings. A public reception is scheduled for Monday, April 3, at 7 p.m.
"I'm a product of the '90s," says Van Maanen. "My upbringing and childhood experiences are a constant theme throughout my artwork. Growing up, I was influenced by iconic crazes like neon makeup, glitter, animal figures and Barbie dolls."
Van Maanen's art incorporates the bright colors of the '90s and her love for vintage photographs, toys and décor. It is inspired by the work of Pablo Picasso and Andy Warhol, as well as Lisa Frank, Nathalie Lété, Jean-Michel Basquiat and Elena Stonaker.
Van Maanen is the daughter of Lyle Van Maanen of Rock Valley. Following graduation, she plans to teach art in a northwest Iowa school.
Northwestern's Te Paske Gallery is located in the Thea G. Korver Visual Arts Center, on Highway 10 at 214 8th Street SW in Orange City. Gallery hours are 8 a.m. to midnight Monday through Saturday and 1 p.m. to midnight Sunday.