Art exhibit by Northwestern senior on display at Old Factory Coffee Shop
Thursday, November 17, 2016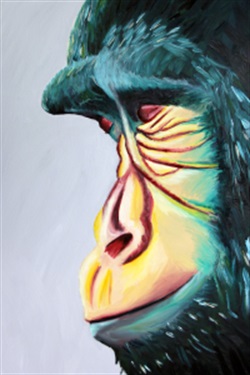 Emily Wallace, an art/graphic design major at Northwestern College, will present her senior art exhibit Nov. 28–Dec. 5 at the Old Factory Coffee Shop, located at 110 4th St. SW in Orange City. A public reception is scheduled for Monday, Nov. 28, at 7 p.m.
Wallace's exhibit, entitled "Funny Faced Fears," was created as a sort of coping mechanism. "I asked people what they were afraid of most, and a lot of them were actually afraid of animals," says Wallace. "So I tried to depict their fears in surreal, funny or beautiful ways in order for people to get new perspectives on what scared them."
Wallace's exhibit will include six large oil paintings on pallets, five smaller oil paintings on stretched canvas, a large oil and acrylic painting on canvas, three micro pen drawings and three linocut prints.
Wallace is the daughter of Todd and Melody Wallace of Tucson, Ariz.