ARTrageous to be performed at Northwestern College
Monday, October 10, 2016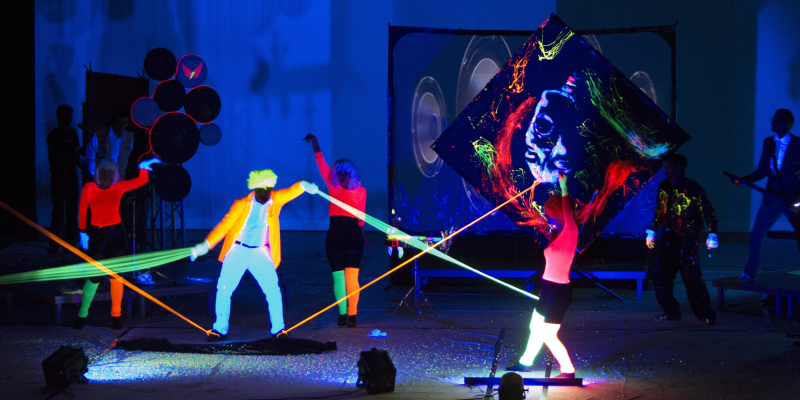 ARTrageous, an interactive arts and music extravaganza, will be performed in Northwestern's Christ Chapel on Thursday, Oct. 27, at 7 p.m.
A troupe of artists, musicians, singers and dancers will pay tribute to a variety of art forms, pop icons and musical genres during the performance, culminating in a gallery of fabulous finished paintings.
The event, sponsored by Northwestern College and the Orange City Arts Council, is partially funded by a $2,375 grant from the Arts Midwest Touring Fund and supported by the National Endowment for the Arts. Additional contributions have come from the Iowa Arts Council and the Crane Group.
"Arts Midwest is proud to support Orange City Arts and the ARTrageous performance," says Arts Midwest Director David Fraher. "The show, and the outreach experiences for students, will enhance the quality of life in northwest Iowa, and the grant helps provide meaningful jobs for artists."
Tickets are $15 for adults and $10 for students when purchased in advance; $18 for adults and $15 for students at the door. Northwestern students can purchase tickets for $5. For more information, or to purchase tickets, visit www.orangecityarts.net, or contact 712-707-4885 or ocArts@orangecityiowa.com.
Click here for a video preview of ARTrageous.