Northwestern College senior to display artwork in local coffee shop
Friday, March 18, 2016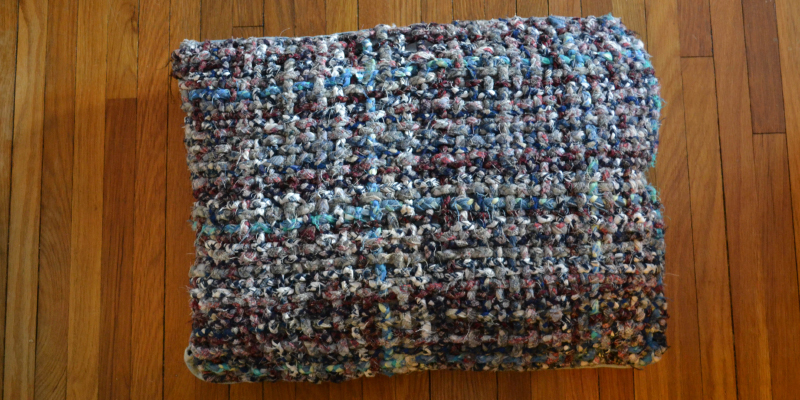 "Pieces," a pillow sculpture Caitlyn Van Es made from her grandparents' old clothes, is one of the works that will be displayed in her senior art exhibit at the Old Factory Coffee Shop in Orange City.
"Me and Trees," an art exhibit by Northwestern College senior Caitlyn Van Es of Orange City, will be on display in the upstairs of the Old Factory Coffee Shop March 21–29. An opening reception is scheduled for Monday, March 21, at 7 p.m.
Van Es' show will consist primarily of sculptures, with some oil paintings, monotype prints, ink drawings and photographs. Her art is inspired by her experiences in nature and time spent exploring her grandparents' grove. The exhibit will transform the Old Factory space into a small woodland fort with interactive sculptures.
A business marketing and art/graphic design major, Van Es is the daughter of Galen and Cathy Van Es of Orange City. Following graduation this spring, she will join the staff of First Reformed Church in Sioux Center as its communications coordinator.