Northwestern art professor earns M.F.A. degree
Wednesday, January 15, 2014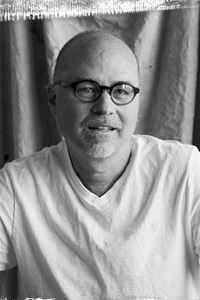 Phil Scorza, instructor in art and department chair at Northwestern College, has earned a Master of Fine Arts (M.F.A.) degree from the Lesley University College of Art and Design in Boston.
Scorza completed the M.F.A. in visual arts program at Lesley, which broadens knowledge of visual arts as a profession, including relationships with galleries, grant and proposal preparation, and media strategies. Students enrolled in the program advance their study of art history, culture and critical thinking through 12-day residencies separated by four six-month semesters of off-site independent creative work and study.
"Once accepted into the program, there are no breaks or time off," says Scorza. "We work six months with a faculty member, write monthly research papers, create bodies of work, meet with our mentors to discuss it, travel to Boston to show our work and attend an intensive schedule of courses and other art-related events for 12 days—and then do it all over again."
A member of Northwestern's faculty since 2005, Scorza teaches photography and graphic design courses. After earning a degree in graphic design from Iowa State, Scorza established a career as a graphic designer and creative director in both corporate and freelance settings. Scorza often uses his artistic talents to benefit nonprofit and community-based organizations.