Stokes to attend seminar in Atlanta
Friday, June 7, 2013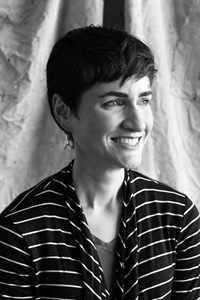 Emily Stokes, assistant professor of art at Northwestern College, has been chosen by the Council of Independent Colleges (CIC) to participate in a special weeklong seminar, "Dutch Art, Patrons and Markets." The seminar will run in conjunction with an art exhibition of rare traveling masterpieces, "Girl with a Pearl Earring: Dutch Paintings from the Mauritshuis," at the High Museum of Art in Atlanta June 23–28.
The CIC selected 21 faculty members from colleges and universities across the nation to participate in the seminar on teaching European art in context. The seminar aims to strengthen the teaching of art history to undergraduates at smaller institutions. Catherine Scallen, art department chair at Case Western Reserve University in Cleveland, will lead the program.
"The seminar will be especially valuable for faculty members at institutions without large campus museums or proximity to major art museums," says CIC President Richard Ekman. "Art historians in all fields and studio artists, as well as faculty members who specialize in history, European studies and related fields will find this seminar of interest."
Stokes earned her master's degree in printmaking from Arizona State University and her bachelor's degree in studio art and English from Wellesley College. She has had solo exhibitions at Arizona State, the University of Michigan Hospital, and Mallett's Creek Library in Ann Arbor, Mich. Prior to joining Northwestern's faculty in 2011, Stokes taught at Owens Community College in Toledo, Ohio.