Northwestern College named a best value in U.S. News rankings
Monday, September 12, 2022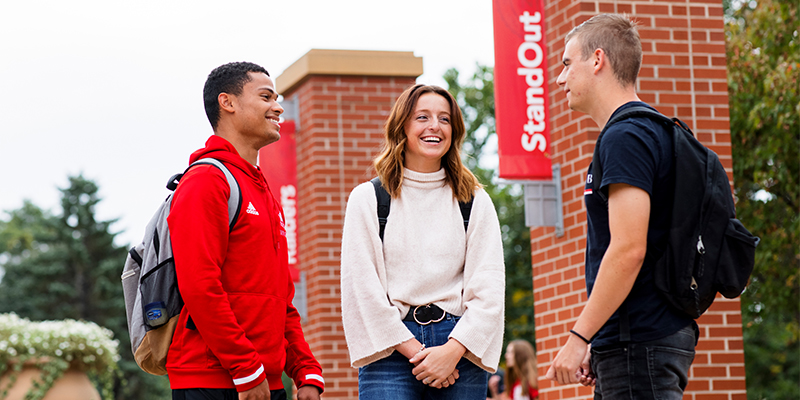 Northwestern College is eighth among 166 Midwestern regional universities in the best-value rankings of U.S. News & World Report's 2022-23 Best Colleges guidebook. The best-value rankings factor academic quality and cost after accounting for total expenses and financial aid.
In U.S. News' latest overall rankings, Northwestern has a top-tier rating of 26th that places it among Iowa's top three regional universities and in the top eight in Iowa, Minnesota, Nebraska and South Dakota.
The rankings, which include 1,500 schools nationwide, are available at www.usnews.com/colleges.
"We are pleased that Northwestern has again received high rankings from U.S. News," says Greg Christy, president. "Our alumni and their parents have long told us that Northwestern is a worthy investment because of the standout academics, strong faith and deep sense of belonging students experience, but it's great to get this additional external affirmation for value in a category of very strong universities. These rankings affirm the excellence of our faculty as they prepare students to lead lives of significance."
Northwestern advanced to the regional university category from the regional college classification this year due to its strong growth in graduate programs. Regional universities are defined by U.S. News as offering a broad scope of undergraduate degrees and some master's degree programs.
The U.S. News rankings are based on key measures of quality such as outcomes (freshman retention, graduation rate and graduate indebtedness), faculty resources (including class size, the percentage of faculty with the top academic degree, student-faculty ratio and compensation), expert opinion, student excellence, social mobility, financial resources and alumni giving.
Northwestern is tied for seventh in its category for alumni giving rate, 15%, and 11th for the six-year graduation rate, 70%.