Northwestern's online programs ranked nationally for quality, affordability
Tuesday, July 31, 2018
Northwestern College's online programs have been recognized as among the nation's top-25 programs of their kind for quality and affordability by SR Education Group.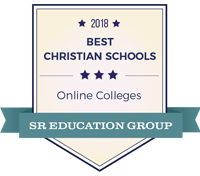 SR Education Group ranks Northwestern's online programs fourth on its list of the 2018 Best Online Christian Colleges. The ranking is based on colleges' academic merit, Christian religious affiliation and cost. Data was collected from official school websites and accreditation agencies and from the National Center for Education Statistics.
In its description of Northwestern's online programs, SR Education Group provides an overview of the degrees and endorsements offered, noting that "the college emphasizes community in the context of a Christian education among on-campus and online students alike."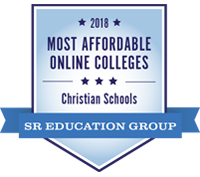 Northwestern was also ranked 17th on SR Education Group's list of the 2018 Most Affordable Online Christian Colleges.
"These rankings again validate the quality and affordability of Northwestern's online programs, both undergraduate and graduate," says Dr. Rebecca Hoey, dean of Northwestern's graduate school and adult learning programs. "This recognition affirms we're meeting our commitment to affordable excellence as we help students further their knowledge, increase their career options, and see their career as the way they respond to God's call to serve others."
More information about Northwestern's online programs is available at online.nwciowa.edu.