Northwestern to host conference for multicultural students
Thursday, March 8, 2018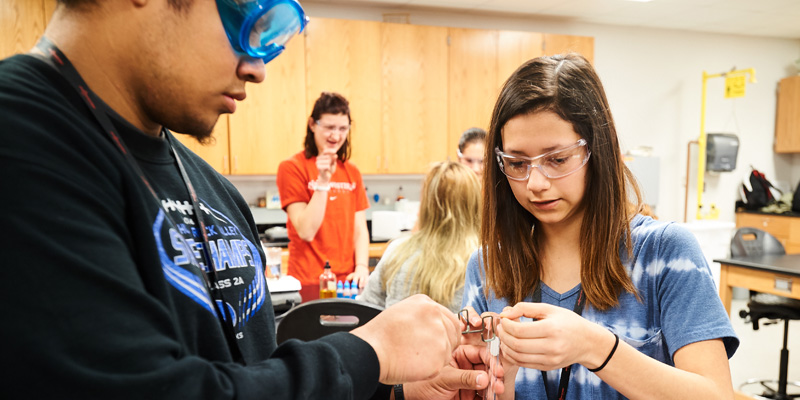 Northwestern College, in collaboration with Iowa State University Extension and Outreach, will host the annual Northwest Iowa Cultural GRiT Conference on Friday, March 23.
Designed for multicultural students in grades 9–12, the conference encourages attendees to "Get Real Together" through leadership activities, college exploration and cultural awareness. Pedro Ruiz, a 2015 Northwestern College graduate, will be the keynote speaker for the event. Ruiz serves as the executive director of La Unidad, a youth development program that aims to inspire unity, creativity and grit through the game of soccer.
Conference attendees will participate in experiential learning workshops for academic enrichment facilitated by Northwestern College students and faculty in seven tracks: biology, business, chemistry, computer science, health, theatre, and translation and interpretation. They will also participate in leadership exercises, attend chapel and a mini-cultural fair, eat lunch with Northwestern intercultural students, and experience form theatre.
"This conference aids in ensuring that leaders from multicultural backgrounds advance their capacities as change agents and intellectuals," says Rahn Franklin, director of multicultural student development at Northwestern. "Additionally, while we serve students by exposing them to campus life as leaders and academics, we are blessed by their gifts, exposing us to their perspectives on the world and purposes of leadership and academe."
More than 80 students are registered for this year's GRiT Conference.