Northwestern College to commemorate Justice Week
Monday, January 8, 2018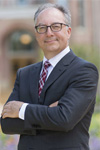 Area residents are invited to several events that will take place on Northwestern College's campus during Justice Week, Jan. 15–19. The theme for the week is "Blessed are Those Who Make Peace" from Matthew 5:9.
Dr. Mark Husbands, Northwestern's vice president for academic affairs, will speak on "Strength to Love: Midnight and the Call to Justice" during a special Martin Luther King Jr. Day chapel service at 10:05 a.m. on Monday, Jan. 15, in Christ Chapel.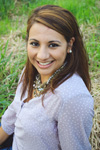 Martha Draayer of Sioux Center, a 2009 Northwestern alumna, will share her personal testimony of immigration, citizenship and faith in a chapel talk at 11:05 a.m. on Tuesday, Jan. 16. She is a bilingual early childhood special education teacher and consultant for the Northwest Area Education Agency, as well as an instructor in Northwestern's online Master of Education degree program.
Kurt Rietema, director of justice initiatives for Youthfront Ministries, will speak twice. On Tuesday evening at 7 in the Vogel Community Room, he will discuss "Subverting Short-Term Mission: From Superman to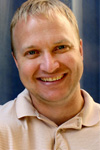 Servant." He will address "Who is My Neighbor? Racial Segregation and the Forces That Separate Us" in a talk Wednesday, Jan. 17, at 10:05 a.m. in the Vogel Community Room. Rietema and his family live in an under-resourced neighborhood of Kansas City, where he is involved in a wide variety of Christian community development efforts.
On Friday, Jan. 19, at 10:05 a.m., the Rev. Ann Bilbrew will speak in chapel on "Do What You Can." Bilbrew is lead pastor of Living Springs Riverdale Church in one of Chicago's diverse south suburbs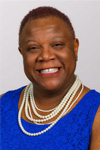 and a social worker for the Cook County court system.