NWC to host Your Future at Work event
Thursday, December 14, 2017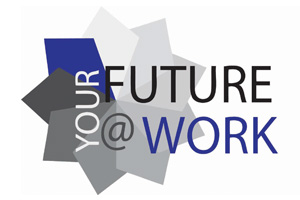 Northwestern College will host the fourth annual Your Future at Work event, a career opportunities fair for all Sioux County sophomore high school students, on Friday, Jan. 5.
The event will begin at 11 a.m. in the Bultman Center with a brief presentation by Julie Elliott, vice president for student life at Northwestern College, about why she chose to work in Sioux County. Following lunch, presenters from businesses throughout Sioux County will lead breakout sessions about various career opportunities until 2:15 p.m.
The event will be attended by sophomores at all nine high schools in Sioux County, as well as nearly 50 presenters. Parents of the students are encouraged to attend as well.
"The Your Future at Work event is a great way for sophomores to explore the multiple opportunities they may have once they graduate from high school," says president Erica Vonk, instructor in business at Northwestern College. "Your Future at Work is a fantastic chance for students to look at a wide variety of career paths that may interest them while getting the opportunity to interact with those who are currently in the field."
The event also benefits many area businesses. "It is an incredible way for them to reach out to possible future employees," says Vonk. "Businesses and students have the ability to build a relationship and connection that could be advantageous to both—and to the county in general."
Your Future at Work is made possible through financial partners that include Northwestern College; Northwest Iowa Community College; Northwest Iowa Development and the cities of Hull, Orange City, Rock Valley and Sioux Center; the Interstates Foundation; and Mid-American Energy.
For more information, contact Erica Vonk at erica.vonk@nwciowa.edu or 712-707-7015, or view the Your Future at Work Facebook page.