Area nonprofits host spiritual legacy workshop
Friday, September 1, 2017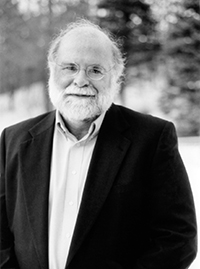 Author Dr. Daniel Taylor will be the featured speaker at a workshop called Creating Your Spiritual Legacy: Telling the Stories of Your Life on Saturday, Sept. 16, from 9 a.m. to noon at the Sioux Center Corporate Centre, 950 N. Main Ave. To register for the free event, visit nwilegacy.com.
Co-founder of The Legacy Center, Taylor presents frequently at churches and Christian nonprofits on the topic of identifying and preserving the values and stories that shape our lives. A retired college professor who lives in St. Paul, Minn., he is the author of 12 books, including "Letters to My Children" and "Tell Me a Story: The Life-Shaping Power of Our Stories."
Taylor says, "A spiritual legacy is an offering of wisdom and blessing from one life to another. Though relevant at any age, it is the primary task of the last third of our lives. We have benefited from the spiritual legacy of others, and we are responsible to be givers of such a legacy to those we care about."
The Creating Your Spiritual Legacy workshop is hosted by NW Iowa Legacy Partners, a collaborative effort of Northwestern College, Hope Haven and Dordt College.