Northwestern College ranked among 50 best small colleges
Wednesday, May 3, 2017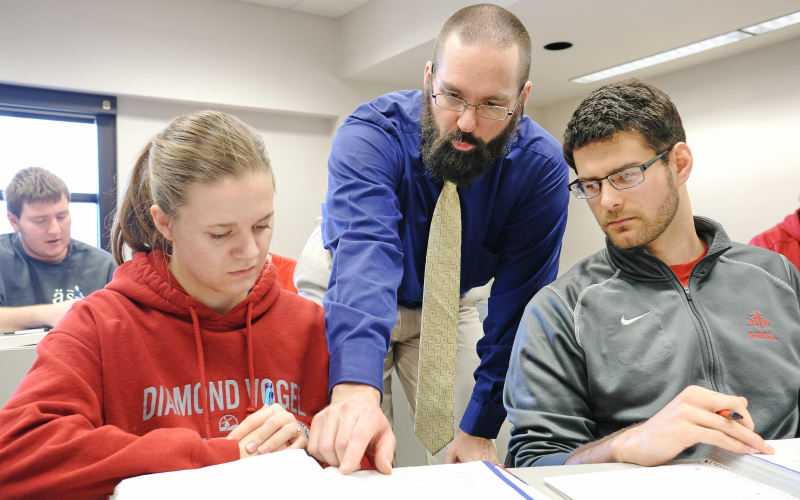 Northwestern College has been ranked fifth in the 2017–18 Top 50 Best Small Colleges ranking by Best College Reviews. The ranking can be viewed at www.bestcollegereviews.org/top/small-colleges-2017-2018.
To create the ranking, data was gathered from the National Center for Education Statistics regarding enrollment, retention, graduation rates and tuition.  To qualify for consideration, colleges must enroll between 500 to 2,000 students, provide on-campus housing and offer graduate degrees. Colleges that made the top 50 list have above a 50 percent graduation rate, charge no more than $30,000 for tuition, boast a student-to-faculty ratio of 15:1 or less, and have a retention rate higher than 74 percent.
According to the website, Northwestern earned a spot in the top five because "academics are personal and faith-filled with a 13:1 student-to-faculty ratio, something that brings 82 percent of first-year students back for more."
Other area colleges to make the list are Dordt College, ranked 14th; Nebraska Wesleyan University, 30th; Morningside College, 46th; and Concordia University in Seward, Neb., ranked at 49th.
Best College Reviews seeks to serve as an authoritative and objective college review journal. The organization is dedicated to providing students with the material to make informed decisions on their path to academic success.
Northwestern has also been ranked as one of the nation's top 50 Christian colleges and universities in a recent ranking by TheologyDegrees.org. Northwestern earned the 18th spot based on affordability, student- to-faculty ratio and graduation rate.