NWC to offer online M.Ed. degrees
Thursday, February 5, 2015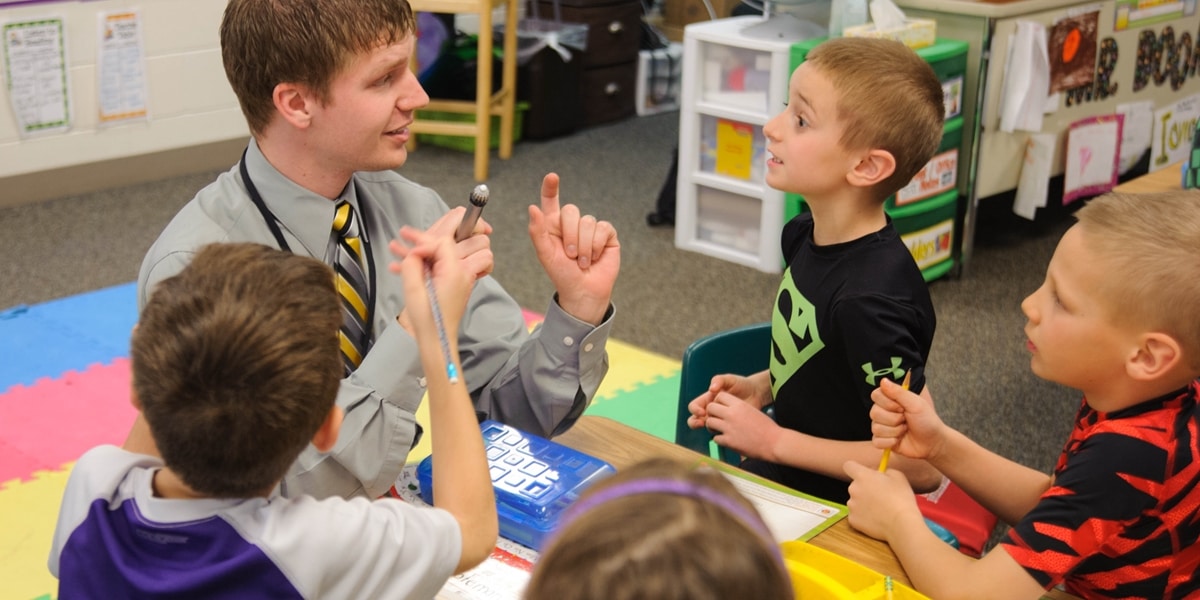 On Feb. 3 Northwestern College received approval from its accrediting agency, the Higher Learning Commission, to offer graduate programs. The first two, Master of Education degrees in teacher leadership and early childhood education, will enable educators to earn an M.Ed. in two years or less, entirely online. Master's-level courses begin in May; enrollees can begin a degree program any term.
The M.Ed. in teacher leadership can be completed in five semesters and is for educators interested in career opportunities as instructional coaches, peer mentors, lead grade-level teachers or other positions of educational leadership or mentorship.
The early childhood M.Ed. is a five- to six-semester program and prepares graduates for positions as early childhood administrators, specialists or consultants. Students in the early childhood program can also earn their Endorsement 100, enabling them to teach in early childhood classrooms that integrate students with special needs. The M.Ed. plus Endorsement 100 program takes seven semesters and includes student teaching, which may be done in a teacher's own classroom.
"Northwestern has a reputation for producing excellent teachers because our alumni win teaching awards and prove the effectiveness of our student-centered 'teacher as servant' philosophy in schools all over the world," says President Greg Christy. "I'm pleased we can now be the place where teachers can earn a graduate degree and propel themselves into roles and careers where they can influence even greater numbers of students."
Northwestern's Master of Education curriculum is designed by education experts for working teachers. Students take just one eight-week course at a time, completing two courses each semester, a structure that meets eligibility criteria for federal financial aid.

"We know working adults expect graduate programs that are online and asynchronous," says Dr. Rebecca Hoey, director of online learning. "In addition to being convenient, our master's programs offer really rich, engaging and interesting courses. I'm confident they'll prepare graduates for promotions and other career advancement."
Northwestern College's education department is one of only four in Iowa accredited by the National Council for Accreditation of Teacher Education (NCATE). For more information about the Northwestern's Master of Education degrees—as well as other online programs for adults and graduate students—visit online.nwciowa.edu.