NWC Symphonic Band to present concert
Wednesday, March 26, 2014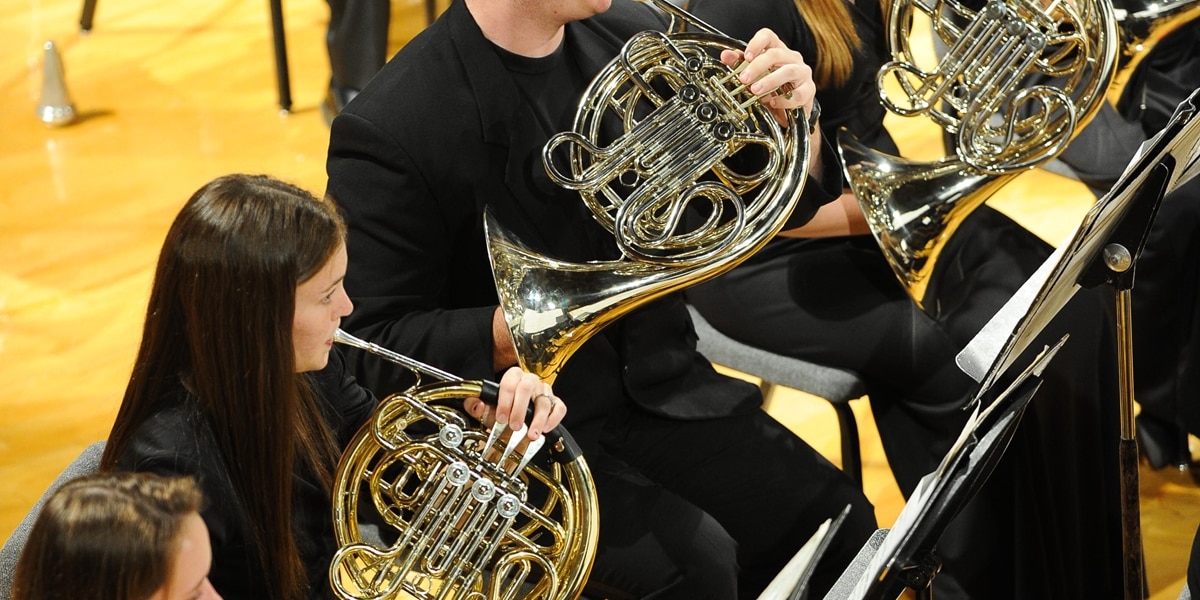 The Northwestern College Symphonic Band will perform a concert Friday, April 11, at 7:30 p.m. in Christ Chapel. The event is free and open to the public.
Directed by Dr. Timothy McGarvey, professor of music, the band will perform a variety of popular pieces, including an arrangement of "Amazing Grace" by Robert Rumbelow and "American Overture" by Joseph Wilcox Jenkins.
The band will also perform James Barnes' "Third Symphony, Op. 89," which was written by the composer following the death of his infant child, Natalie. The band will only play the third movement of the piece, which Barnes describes as "a fantasia about what my world would have been like if Natalie had lived. It is a farewell to her." The performance will also feature numerous solos by members of the ensemble and guest cellist Hannah McGarvey.
Michael Daugherty's "Desi" will also be performed during the concert. The title of Daugherty's piece is in reference to Desi Arnaz of the popular television show "I Love Lucy." Arnaz, a Cuban musician, was a bongo and conga player in the 1950s and 60s. To pay homage to his Cuban influence, Northwestern College percussion instructor Tim Hillyer will play the bongos during the band's performance of the piece.
The concert will also feature "Sinfonia in B-flat minor, Op. 153" by Amilcare Ponchielli and "Pacem: A Hymn for Peace" by Robert Spittal.