Northwestern choir to perform home concert
Wednesday, February 26, 2014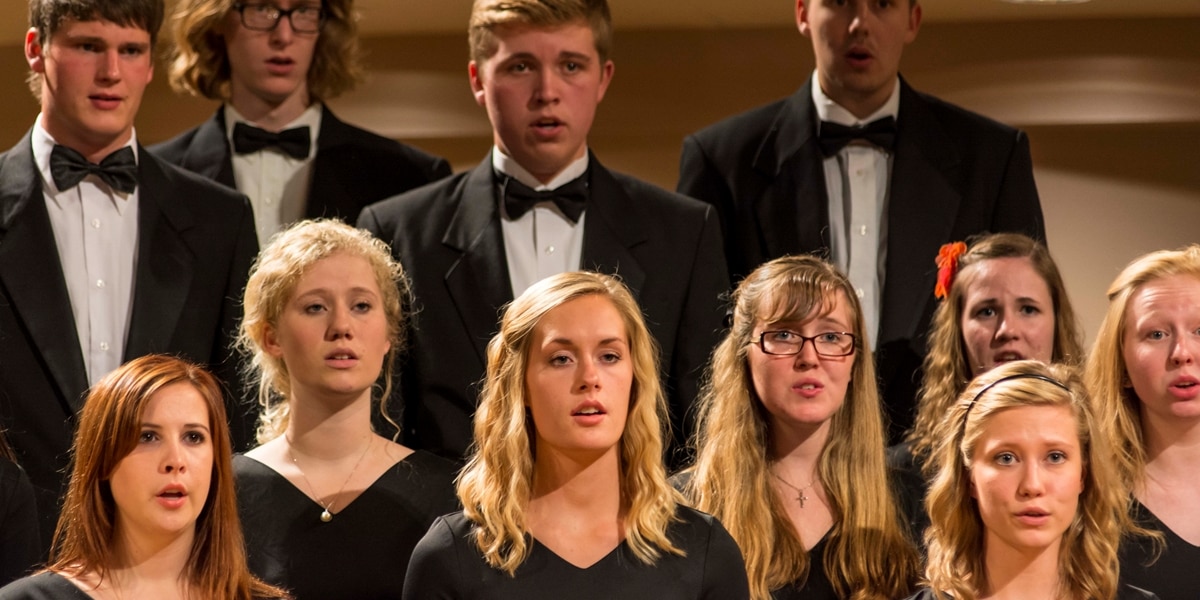 Northwestern College's A cappella Choir will perform their touring concert in Christ Chapel on Friday, March 14, at 7:30 p.m.
The three-part concert begins with songs that glorify God's grace and mercy in the midst of suffering. It will include an arrangement of "Softly and Tenderly" by Rene Clausen.
Section two of the concert will feature virtuosic choral works, including "Chili Con Carne," a jazzy piece sung by the women in the choir; barbershop favorite "I Want a Girl," sung by the men; and "Auction Cries," with lyrics drawn directly from a farm auction bill of sale.
The concert will conclude with a selection of spirituals and gospel music as well as the choir's traditional final song, "Beautiful Savior."
The 45-member ensemble is directed by Dr. Thomas Holm, Northwestern music professor and conductor of the Sioux County Oratorio Chorus. The A cappella Choir has performed across the U.S. and in Europe. They are performing in Arizona, Colorado, Nebraska and New Mexico March 1–10.