Israeli ensemble to perform concert at NWC
Friday, February 21, 2014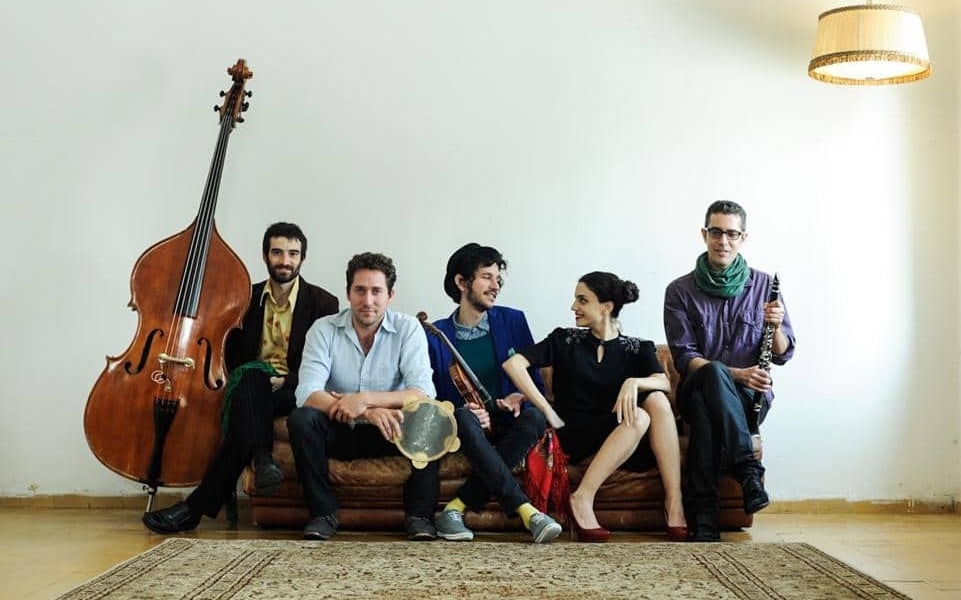 The Israeli ensemble Baladino will perform a concert on Friday, March 28, at 7:30 p.m. in Northwestern College's Christ Chapel. The event is sponsored by the Orange City Arts Council.
The five-member folk group will perform pieces influenced by the Mediterranean region, featuring music carried to Israel by people from Spain, Eastern Europe, Turkey and Arabic countries.  A mix of string, vocals, percussion and wind instruments, Baladino's music brings together traditions from a wide span of cultures and infuses them with their contemporary background in jazz and electronica.
The concert is presented as part of a series of international music ensembles that will travel to Orange City from Israel, Quebec, Brazil and China. Orange City was selected as the only city in Iowa to host the 2013–15 Arts Midwest World Fest. Based in Minneapolis, Arts Midwest partners with program sponsors to cover a substantial portion of the cost so communities like Orange City can enjoy this unique arts experience.
Tickets are $10 for adults and $7 for students. They can be purchased through Northwestern's music department, the Orange City Arts Council, Dove Bookstore or at the door. Admission is free for children ages five and under .
For more information about the concert of Baladino's other performances in the area March 24–28, visit orangecityarts.net or contact the Orange City Arts Council at 712-707-4885 or