NWC Symphonic Band to perform concert
Wednesday, January 22, 2014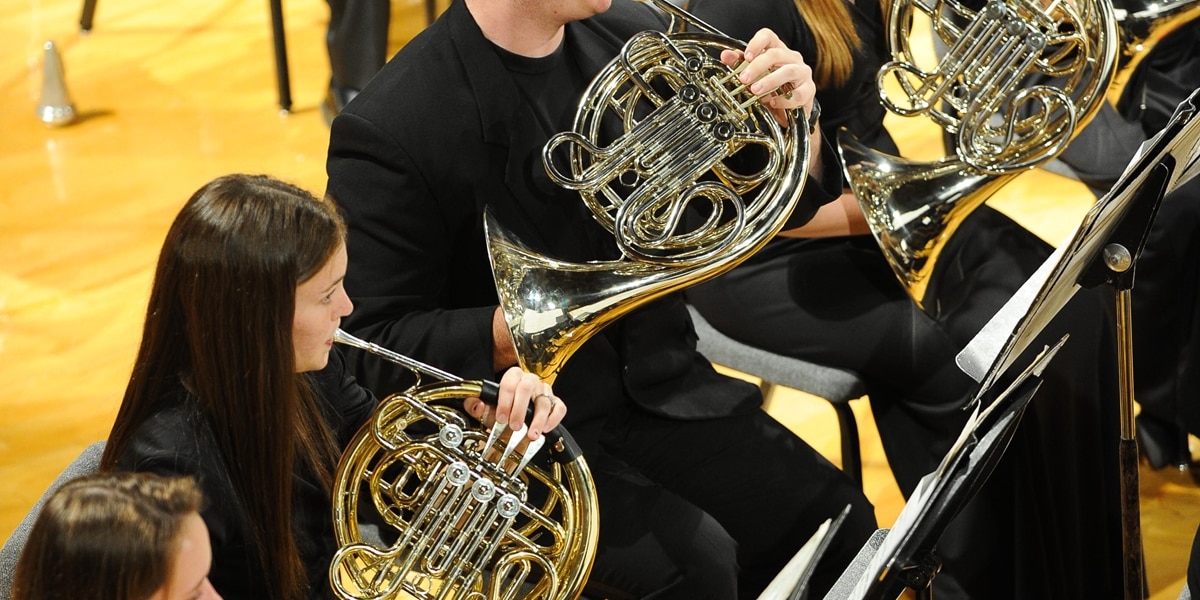 The Northwestern College Symphonic Band will perform a concert Friday, Feb. 7, at 7:30 p.m. in Christ Chapel. The event is free and open to the public.
Directed by Dr. Timothy McGarvey, professor of music, the band will perform a variety of pieces, including "The Gum-Suckers March" by Percy Grainger and Frank Ticheli's "Postcard."
The band will also perform Eric Ewazen's "A Hymn for the Lost and the Living," which was written in honor of those affected by the September 11th terrorist attacks. A war-themed piece entitled "Firestorm," by Stephen Bulla, will also be presented. "The composition was written during the Gulf War and completed on the day Kuwait was liberated," says McGarvey. "The piece is war-inspired, and you can hear that in the performance."
Senior Aaron Sundet of Clarksville, Iowa, the 2013 winner of the Herman and Elizabeth Ritsema Family Instrumental Scholarship, is the French horn soloist on "The Glass Bead Game – Concerto for Horn and Wind Ensemble" by James Beckel Jr. Matt Honken, a senior music major from Sibley, Iowa, will be the student conductor during the band's performance of "Melita" by Thomas Knox.
The musical repertoire is rounded out with two transcriptions, including "The Rejoicing" from G.F. Handel's "The Royal Fireworks Music," and the third movement from Symphony No. 2, "Romantic," by Howard Hanson.