Buffalo State prof to perform at Northwestern
Thursday, January 16, 2014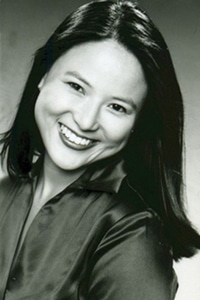 Vocalist Holly Bewlay, an assistant professor of music at the State University of New York, Buffalo State, will perform a guest recital on Saturday, Feb. 1, at 7:30 p.m. in Northwestern College's Christ Chapel. The event is free and open to the public.
Born in Pusan, South Korea, Bewlay has performed with numerous opera companies, chamber ensembles, universities and orchestras, including the Eastman Opera Theatre, Buffalo Philharmonic Orchestra and Chorus, Opera Rochester, and Oberlin in Italy. She has performed recitals at the Eastman School of Music, the New England Conservatory and for the Sounds of the World concert series at the Black Rock Art Center in Bridgeport, Conn.
Bewlay, a soprano, will sing a mix of classical and traditional pieces during her recital. Her performance will include "Exsultate, Jubilate" by Mozart, "Will there really be a morning?" by Ricky Ian Gordon and Richard Hundley, a selection of classical Spanish songs written by composer Fernando Obradors, and three sacred songs that will be performed in Korean.
Bewlay, who teaches courses in applied voice, vocal pedagogy and aural perception at Buffalo State, received her vocal training and earned a bachelor's degree in music at the New England Conservatory in Boston. She also earned a master's degree in music and a doctorate in musical arts at the Eastman School of Music in Rochester.