DME to present at Calvin Symposium on Worship
Wednesday, January 15, 2014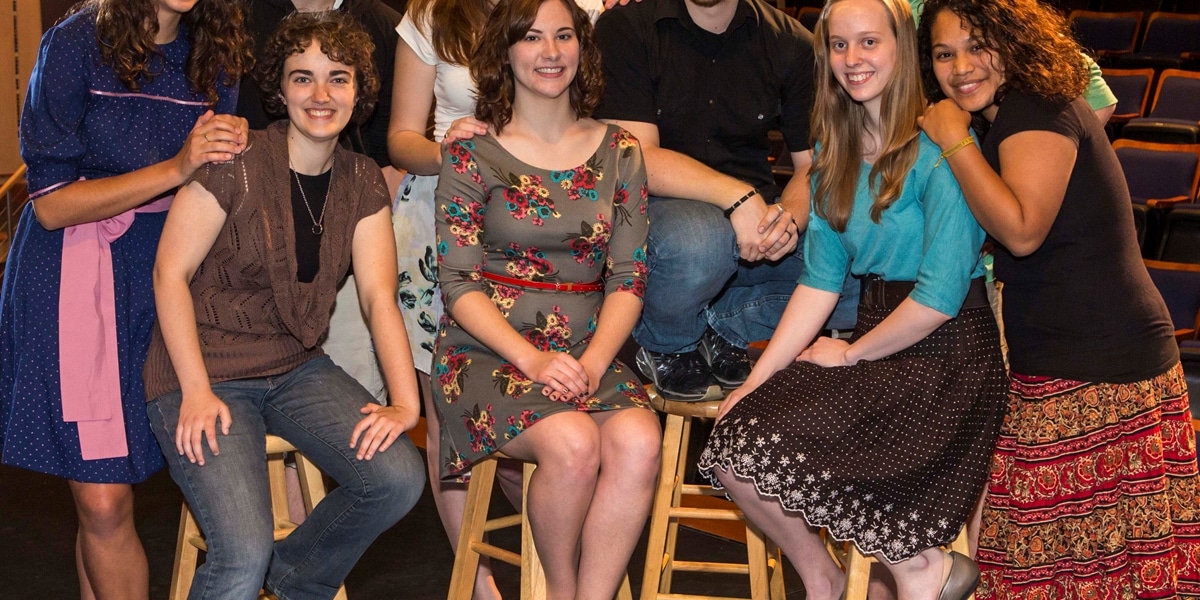 The Drama Ministries Ensemble (DME) of Northwestern College will perform at the Calvin Symposium on Worship, Jan. 30 through Feb. 1, in Grand Rapids, Mich.
Under the direction of theatre professor Jeff Barker, the nine-member DME will perform Scripture from the book of Exodus during symposium worship services and participate in an in-depth seminar and two workshops themed "Story and Worship."
During a four-hour seminar on the opening day of the symposium, Barker will teach from his book "The Storytelling Church," which encourages churches to improve their presentation of both biblical stories and the narratives of church members. DME members will demonstrate methods for using storytelling and drama in worship—with a goal of engaging congregants in new ways—by performing Bible stories, testimonies and enacted prayer.
Barker and the DME will present an abbreviated version of the seminar in a "Story and Worship" workshop. They'll also present "Eve's Two Sons: A Case Study for Biblical Drama in Worship," which will offer three different dramatizations of the Genesis story of Cain and Abel. The case study is from "A New Way to Study the Old Book," a text Barker is writing with Dr. Thomas Boogaart, professor of Old Testament at Western Theological Seminary in Holland, Mich.
Sponsored by the Calvin Institute of Christian Worship and the Center for Excellence in Preaching, the annual symposium is attended by about 1,500 worship professionals and students from around the world.