Northwestern to honor former athletes
Thursday, January 9, 2014
Three 2008 Northwestern College graduates who earned All-American honors will be inducted into the school's Athletic Hall of Fame on Saturday, Jan. 25. The honorees, along with the Red Raider Club's 2013 co-coaches of the year and Barnabas Award recipient, will be recognized at the Athletic Recognition Luncheon at 11:30 a.m. in the Vermeer Dining Room and at halftime of the men's basketball game against Nebraska Wesleyan University, which starts at 4 p.m.
Megan (Meyer) Christensen of West Des Moines, Iowa; Deb Remmerde-Leusink of Rock Valley, Iowa; and Chad Schuiteman of Sioux Center, Iowa, will bring the number of Hall of Famers to 101. Dan Kruse of Rock Rapids, Iowa, and Jon Mouw of Orange City will receive Red Raider Club Coach of the Year honors. Mark DeYounge of Sioux Center will receive the Barnabas Award.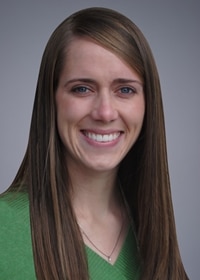 Christensen, an outside hitter in volleyball, was a second team NAIA All-American and the Great Plains Athletic Conference player of the year as a senior in 2007. She also was a national player of the week in 2006 and a first team all-conference player in 2005 and 2006. The two-time NAIA Scholar-Athlete ranks second in Northwestern's career records for digs with 1,758, third in kills per game at 3.73, and fourth in kills with 1,872. She helped lead the 2007 Raider squad to the Elite Eight of the national tournament.
A 2004 graduate of Aplington-Parkersburg (Iowa) High School, Christensen now is an audit manager for MidAmerican Energy Company.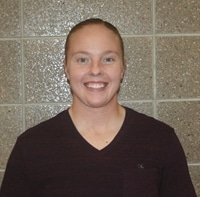 Remmerde-Leusink holds 11 NAIA Div. II women's basketball records, including points (3,854), career scoring average (28.8), three-pointers (481), three-point percentage (54.2) and free throw percentage (95.8). She earned first team All-American honors all four years and was the 2006 and 2008 national player of the year. Remmerde-Leusink broke all known organized basketball records when she connected for 133 straight free throws during the 2005-06 season. She holds several national tournament records and was named MVP when the Raiders captured the national championship in 2008.
A two-time NAIA Scholar-Athlete, Remmerde-Leusink earned a master's degree in sport and recreation studies at South Dakota State University. A 2003 graduate of Rock Valley High School, she is in her third year as an assistant coach for Northwestern College and also works as an instructor with Blueprint Basketball.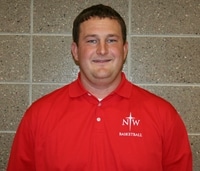 Schuiteman was a three-time NAIA All-American in basketball, helping lead the Red Raiders to a 108-26 record. A four-year all-conference selection, he earned GPAC freshman of the year honors in 2005 and was the league's player of the year as a sophomore. A member of teams that reached the national tournament each season, including the semifinals in 2007 and 2008, he holds the tourney's all-time record for rebounds (134) and ranks in the top 20 for scoring with 185 points. Schuiteman is in Northwestern's record books as second with 581 assists, third in rebounds with 1,389, and fourth in scoring with 2,208 points.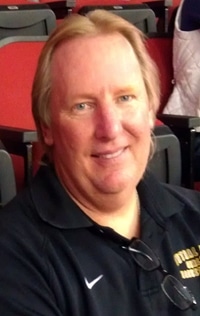 A 2004 graduate of Sioux Center High School, Schuiteman is in his fifth year serving as an assistant coach for Northwestern. He is also employed at Cla-Don Farms in Sioux Center. 
Kruse, a 1982 alumnus, is co-head coach of the girls' basketball team at Central Lyon High School and the elementary/middle school principal. With co-coach Bruce Eckenrod, he led the Lions to a 26-2 record and the 1A state championship last year. The colleagues earned state coach of the year honors. Kruse graduated from Little Rock (Iowa) High School in 1977.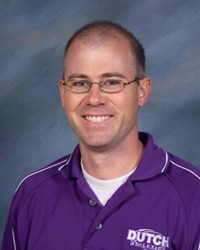 Mouw, who graduated from Northwestern in 2004, is head coach of the MOC-Floyd Valley High School volleyball team and an eighth grade math teacher. His squads have won two straight 3A state championships, compiling records of 33-8 in 2012 and 35-6 in 2013. Mouw was named state coach of the year both seasons. He graduated from MOC-Floyd Valley in 2000.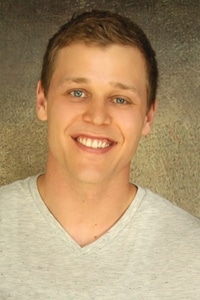 DeYounge, a 2008 graduate of Northwestern who is the director of youth ministries at First Reformed Church in Sioux Center, will receive the Barnabas Award. It is bestowed upon Raiders who encouraged others to strive for their best performance athletically, academically and personally, and who used their sport as a way to bring others to a knowledge of Jesus Christ. DeYounge earned honorable mention all-conference honors three years in basketball, scoring 1,053 points, and was a two-time NAIA Scholar-Athlete. A 2004 graduate of Mountain Lake (Minn.) Public High School, he received Northwestern's George Dunlop Sportsmanship Award as a senior.
The public is invited to attend the Athletic Recognition Luncheon. For more information, contact Karen Vander Pol in Northwestern's athletic department, 712-707-7280 or karen@nwciowa.edu.