Northwestern's Symphonic Band to perform
Wednesday, October 23, 2013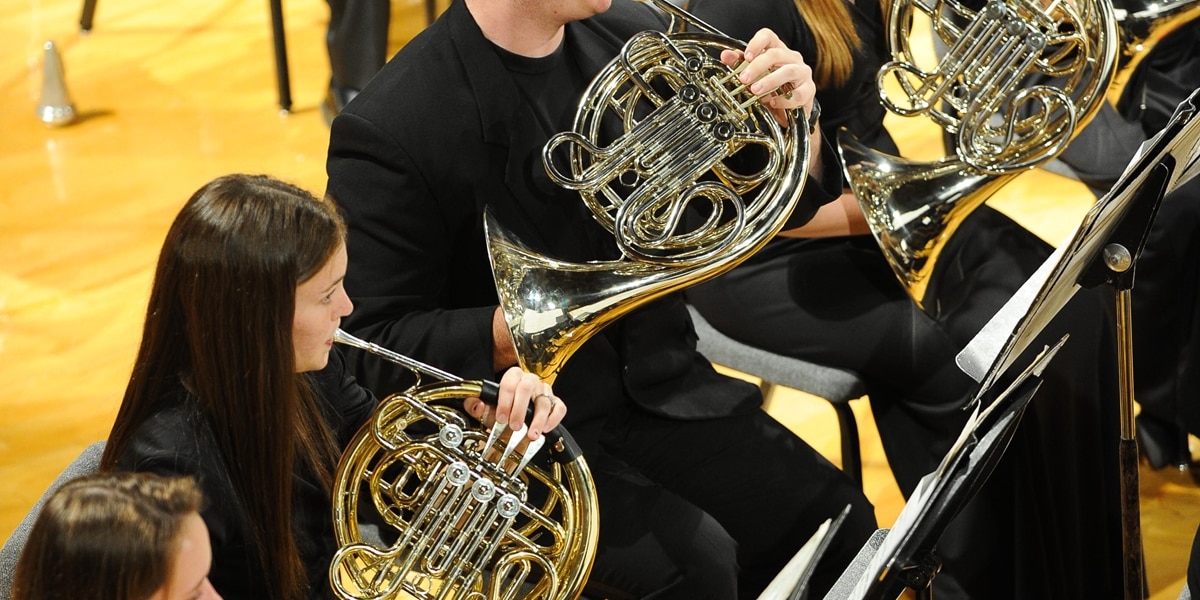 The Northwestern College Symphonic Band will present a concert featuring a wide variety of music on Friday, Nov. 8, at 7:30 p.m. in Christ Chapel. The event is free and open to the public.
"It was a long process selecting the right repertoire for this particular group of students," says Dr. Timothy McGarvey, professor of music and director of the band. "Different pieces highlight the ensemble in different ways. The entire program will take the listener and the performer on a journey."
McGarvey describes "The Hound of Heaven" by James Syler, based on the allegorical poem of the same name by British poet Francis Thompson, as the cornerstone of the program. The composition earned Syler the National Band Association Composition Award and the Arnald Gabriel Composition Award in 1993.
Syler, owner of Ballerbach Music and a professor at the University of Texas at San Antonio, will attend the concert. "Ensembles don't often get the privilege of interacting with the composer of a piece they are performing, but it's very special when it does happen," McGarvey says.
The ensemble will also perform "Circus Band" by Charles Ives, a piece from the turn of the 20th century meant to recreate the feel of a circus parading into town, and "New Century Dawn" by David Gillingham, written in the year 2000 for the new millennium.
Other compositions in the evening's repertoire include "Imagine, if you will…" by Timothy Mahr, "Fanfare and Allegro" by Clifton Williams, and "Trauersinfonie" by opera composer Richard Wagner, one of only two pieces he wrote for band. This year marks the 200th anniversary of Wagner's birth.