Northwestern names distinguished alumni
Wednesday, September 11, 2013
Northwestern College will present four of its alumni with awards recognizing their accomplishments and service during the college's Raider Days Homecoming and Family Weekend Saturday, Sept. 28.
Eric McDonald of Sioux Falls, S.D., will receive the Distinguished Professional Achievement Award for 2013; Kristie (De Boer) Mompremier of Haiti, the Distinguished Service to Humankind Award; and Dave and Shirley Van Wechel of Orange City, the Distinguished Service to Northwestern College Award.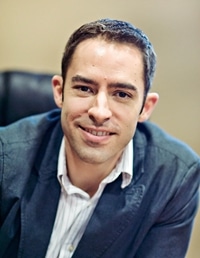 McDonald is the founder and CEO of DocuTAP, a company he started two years after graduating from Northwestern in 1998 with a computer science degree. McDonald wrote the original computer code for the electronic medical records and practice management software that is designed for urgent care clinics. Until 2004 he was the company's only employee. Today DocuTAP—headquartered in Sioux Falls—has attracted venture capital investors, raised nearly $20 million in capital, and grown to 150 employees serving thousands of urgent care providers across the nation.
McDonald is seen as a leader in the urgent care industry, serving as both a speaker and guest columnist. He was recently recognized by South Dakota Governor Dennis Daugaard as the first recipient of the South Dakota Entrepreneur of the Year award. He serves as a board member for the Sioux Falls Chamber of Commerce and is active in his church, The Ransom, in Sioux Falls. His wife, the former Julie Schuiteman of Orange City and a 1997 Northwestern graduate, serves on the board of Sioux Falls Christian High School.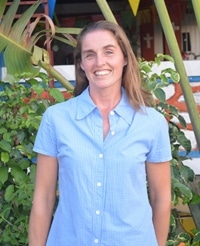 Mompremier graduated from Northwestern in 1995 as Kristie De Boer and then spent a year in Florida as an agricultural missionary. She originally went to Haiti on a three-month internship but decided to stay as a full-time missionary. After marrying JeanJean Mompremier, a Haitian secondary math and physics teacher, she spent four years in Orange City working as a nurse while her husband earned a seminary degree in the U.S.
 In 2005 they moved back to Haiti's central plateau and founded United Christians International (UCI), a ministry that works through the local church to teach the word of God and equip Haitian leaders.
UCI began by training pastors and soon opened nutrition centers to feed badly malnourished children. A dorm was built to house pastors who travel long distances to receive biblical training. To enable families to feed themselves, the ministry helps Haitians learn farming techniques and purchase pump irrigation systems. A multipurpose worship center now serves the community, a primary school enrolls close to 400 students, and a Christian university was opened in the fall of 2012 offering vocational classes and degree programs in agriculture, pre-med and theology.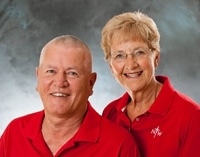 Both of the Van Wechels attended Northwestern—with Dave earning a bachelor's degree in physical education in 1969—as did three of their four children. Shirley served as a sales rep for K-Products/American Identity/Staples for 33 years, while Dave was a teacher and coach in the Floyd Valley and West Monona school systems in Iowa and on the Crow Creek Indian Reservation in South Dakota. After becoming an independent painter, he has painted most of the buildings on Northwestern's campus for the college's maintenance department. 
The Van Wechels served as a home away from home for numerous Raider athletes, international students and others. They have been members of the college's Red Raider Club and Theatre Patrons organizations, and Dave also operated the clock at football, wrestling and track competitions. Dave was a member of the initial nominating committee for Northwestern's Hall of Fame, while Shirley represented alumni on the Campus Master Plan Committee.
The Distinguished Alumni Dinner begins at 6 p.m. Sept. 28 in the Vermeer Dining Room. Cost is $20. Reservations are required. Contact the Northwestern College alumni office at 712-707-7127 or alumni@nwciowa.edu for tickets.