Northwestern to celebrate Raider Days
Friday, August 23, 2013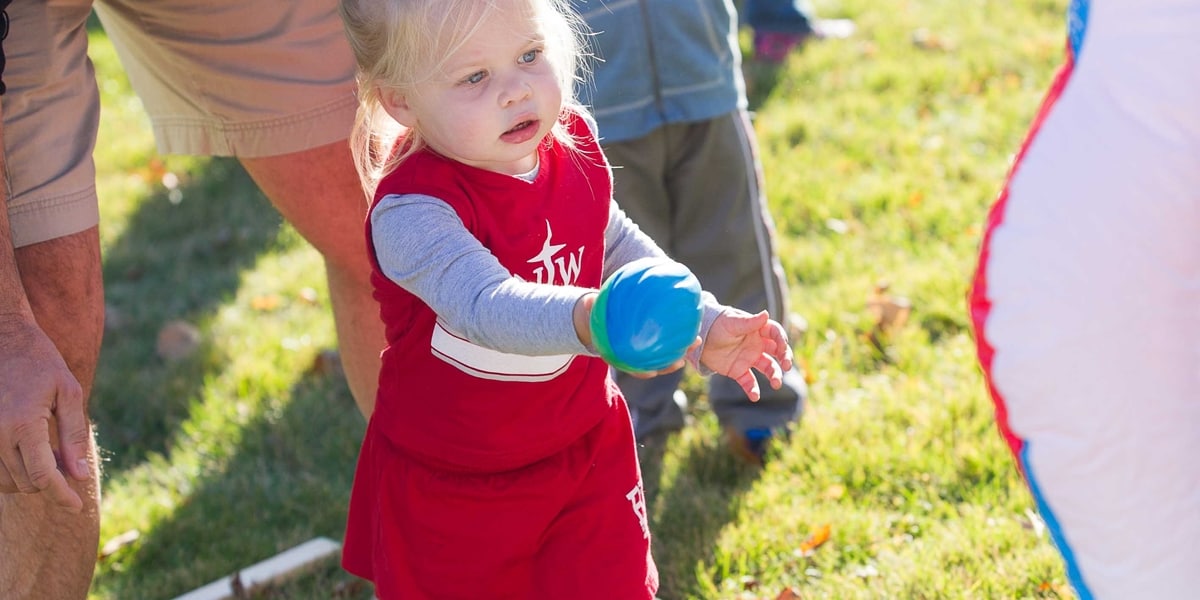 Northwestern College will celebrate Raider Days, the college's annual homecoming and family weekend, Sept. 27–28, with traditions such as the Red Raider Road Race and Morning on the Green carnival as well as football and soccer games. The celebration will also include the dedication of the DeWitt Learning Commons at 4 p.m. Friday, Sept. 27.
During Raider Days, seven classes (2013, 2008, 2003, 1993, 1988, 1983 and 1973) will celebrate reunions at a Saturday afternoon picnic on campus. Members of the 50-year reunion class of 1963 are invited to lunch at The Nederlander's Grill in Orange City. The first class of B.S.N. graduates (2008–09) will gather at the nursing department's Wiersma Cottage.
During halftime of Saturday's football game, players, coaches and cheerleaders from the 1973 and 1983 national championship football teams will be recognized before attending a reunion at Landsmeer Golf Club that evening.
Raider Days 2013 begins Friday with the learning commons dedication followed by Northwestern's annual Donor Appreciation Banquet at 6:15 p.m. Doreen's Jazz will perform on the campus green at 8:30 p.m.; the concert is sponsored by the Orange City Arts Council and Northwestern's music department.
On Saturday the 20th annual Red Raider Road Race starts at 8:30 a.m. on the track in De Valois Stadium. Pre-registration is $20; cost is $25 the day of the race. Visit www.nwciowa.edu/raider-road-race for registration details.
At 9:30 a.m. alumni baseball and softball players will be taking the field for nine innings against the current teams. Alumni soccer matches will be played at 10 a.m. (women) and 11:30 (men).
From 9:30 to noon, enjoy Morning on the Green in the center of campus. The family-friendly carnival will include games and prizes; proceeds support student clubs and organizations. At 10 a.m., alumni are invited to enjoy coffee with emeriti faculty in the Vogel Community Room in the DeWitt Learning Commons.
A tailgate picnic lunch will be served on the campus green from 11:30 a.m. to 1 p.m. The cost is $6 for adults and $4 for kids ages 6 to 10; children five and under eat free.
The Raider football team will kick off against Nebraska Wesleyan at 1:30 p.m. on Korver Field. After the game, all current and former football players and their families are invited to a reception in the tent on the campus green.
A family-friendly drama, "Still Life With Iris," takes the DeWitt Theatre stage at 4 p.m. Tickets are free for alumni and parents and can be reserved by contacting the DeWitt Theatre box office, 712-707-7098 or boxoffice@nwciowa.edu, starting Sept. 17. Day-of-show tickets will also be available at the door.
The Raider soccer teams take the field against Doane at 5 p.m. (women) and 7 p.m. (men).
At 6 p.m. the Distinguished Alumni Dinner will honor the professional, humanitarian and Northwestern service achievements of Eric McDonald '98 of Sioux Falls; Kristie Mompremier '95, a missionary in Haiti; and Dave '69 and Shirley '64 Van Wechel, Orange City. Reservations are required: 712-707-7127.
The Northwestern College music department will present a free concert at 7 p.m. in Christ Chapel, followed by a reception for the parents of students involved in music at Northwestern.
All alumni and friends of Northwestern as well as students' family members are invited to Raider Days. For more information, visit www.nwciowa.edu/raider-days, or contact the Northwestern College alumni office at 712-707-7127 or alumni@nwciowa.edu.