Education prof to present research
Wednesday, June 26, 2013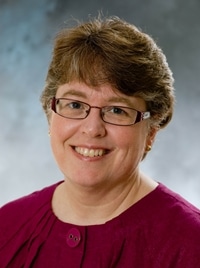 Dr. Laurie Daily, associate professor of education and department co-chair at Northwestern College, will present her research at the International Association of Special Education (IASE) conference in Vancouver, British Columbia, Canada, July 7–11.
The theme of the 13th biennial ASE conference is "The Bridge from Segregation to Inclusion … A Long Journey." Daily's research, "Increasing Pre-service Teachers' Commitment to More Inclusive Classrooms: American and Irish Perspectives," compared Irish and American practices in preparing elementary-level teachers to support students with disabilities in general education classrooms.
Daily attended the National University of Ireland in Galway's 2012 summer seminar in education, which provided a comparative study of Irish and American educational systems. Daily began conducting her research with faculty and administrators from all five colleges and universities located in Southern Ireland that offer degrees in elementary education. Working closely with St. Patrick's University in Dublin, Daily learned about Irish education standards and systems, as well as issues related to supporting students with disabilities.
"Their focus is very similar to ours in that they spend a fair amount of energy transforming pre-service teachers' attitudes and perspectives about students with disabilities," said Daily. "Many people in both countries have stereotypes and prejudice against those with disabilities with little realization that they do."
A full-time member of Northwestern's faculty since 2005, Daily previously directed a field-based special education teacher training program in New Hampshire and participated in the development of professional standards for teachers with the New Hampshire Department of Education. She also coordinated the special education program at Plymouth State College. Daily earned a doctorate in educational leadership from Argosy University and a master's degree in special education from the University of North Carolina.