Board approves renovations
Thursday, April 18, 2013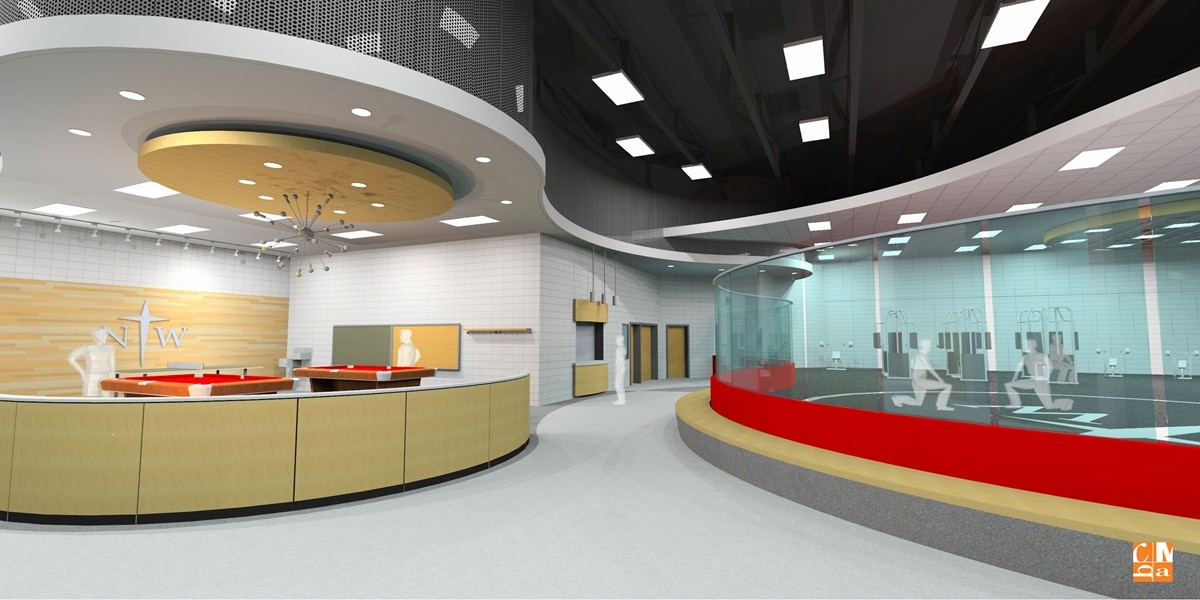 The Northwestern College Board of Trustees, gathered for their spring meeting on April 15 and 16, approved moving ahead with two renovation projects.
A renovation of the mini-gym area in the DeWitt Physical Fitness Center will begin in May, with completion expected by Homecoming weekend, Sept. 27–28. The project will result in a 3,500-square-foot fitness area with new cardio equipment, resistance machines and free weights; three remodeled racquetball courts with glass back walls; new restrooms; and a game room area featuring table tennis and pool.
"This is the second phase of our fitness center renovation and will bring the mini-gym up to the same quality as the four-court area, which was remodeled in 2011," says President Greg Christy. "The renovation and the addition of new equipment will provide an outstanding area for students and community members to work out."
A renovation of Ramaker Library will begin this fall, after it is vacated with the opening of the new Jack and Mary DeWitt Learning Commons. Ramaker will house most of the offices of the student life and campus ministry departments, which are currently located in the Rowenhorst Student Center and Franken Center for Faith, Learning and Living. The project will be completed by the summer of 2014.
"The Ramaker renovation will provide added visibility for those very important departments," says Christy, "helping to serve current students better and showcasing to visitors what we do with students outside the classroom."
The board recognized the service of three retiring members: Corky Koerselman of Sibley, Iowa, who served eight years; the Rev. Nolan Palsma of Ridgewood, N.J., who served eight years; and Dave Van Engelenhoven of Orange City, who served 24 years, including the last two as chairman.
Newly appointed officers and committee chairpersons are: Marty Guthmiller of Orange City, board chairman; Dr. Bryan Den Hartog of Rapid City, S.D., board vice chairman and chair of the Advancement Committee; Anita Bomgaars of Orange City, secretary; Julie Hulstein of Sioux Center, Campus Life Committee chairperson; Carl Wynja of Sioux Falls, Finance Committee chair; and Drew Vogel of Orange City, Committee on Trustees chairman.