Symphonic Band to perform concert
Wednesday, April 10, 2013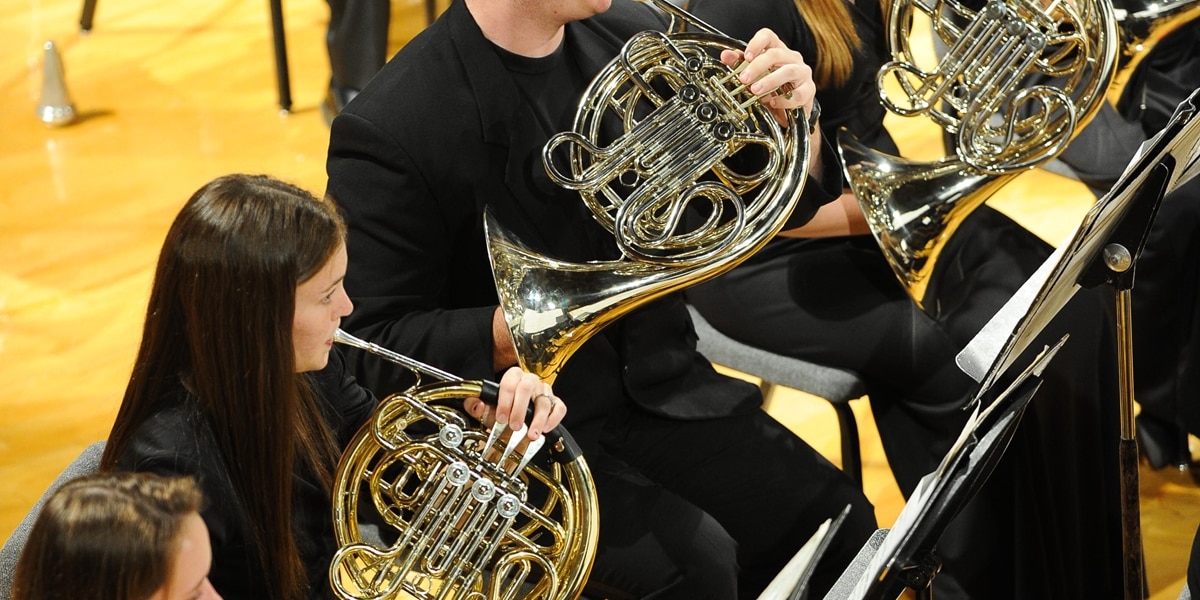 Northwestern College's Symphonic Band will perform a concert on Friday, April 26, at 7:30 p.m. in Christ Chapel. The hourlong event is free and open to the public.
Directed by Dr. Timothy McGarvey, professor of music, the band will perform a concert entitled "Legends," with each piece alluding to the various meanings of the word. The program will include Bruce Broughton's "End Title" piece from the film "Silverado," "Hands Across the Sea" by legendary American composer and band leader John Philip Sousa, and "Elegy for a Young American" by Ronald Lo Presti, written in honor of the late President John F. Kennedy.
The band will also perform classic pieces, including an arrangement of "Irish Tune" by Percy Grainger, which is more famously recognized as "O Danny Boy," and Francis McBeth's "Of Sailors and Whales," which attempts to convey the musical portraits of characters in Melville's "Moby Dick."
The concert will also feature a mystery guest theremin player during the performance of Eric Whitacre's "Godzilla Eats Las Vegas."
The 54-member Symphonic Band has performed across the U.S. and in Europe and Latin America, including a trip to Cuba last month. Director McGarvey completed his Doctor of Musical Arts degree in wind conducting from the College-Conservatory of Music at the University of Cincinnati. McGarvey also earned a Master of Music degree in instrumental conducting at Western Michigan University and a bachelor's degree in music education at Taylor University in Indiana.