Orchestra and choir to perform
Wednesday, April 3, 2013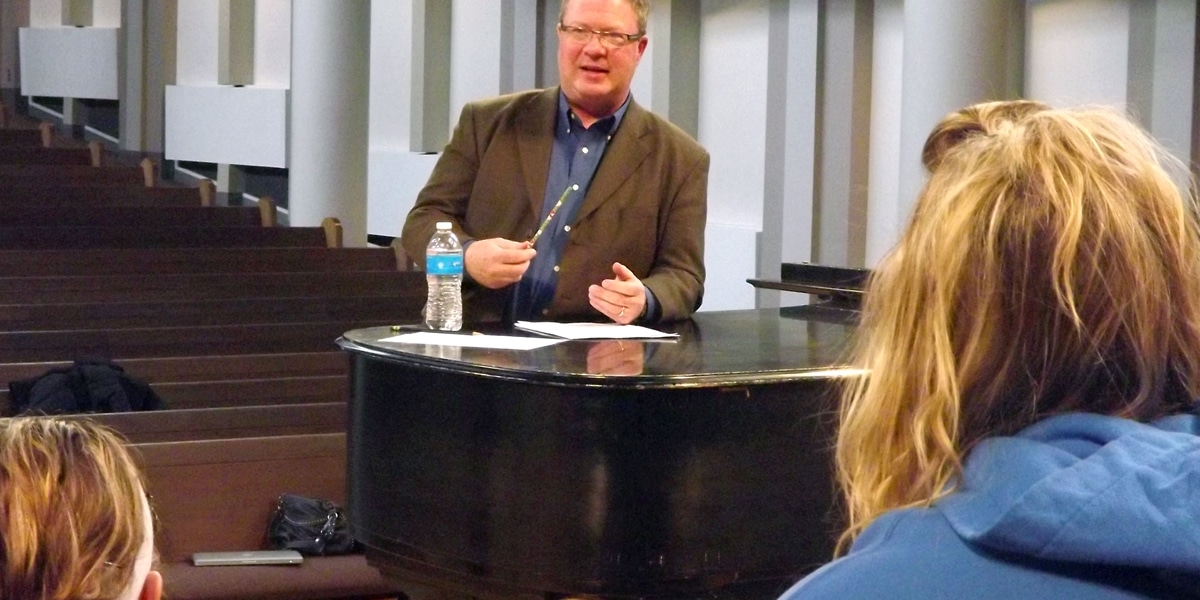 Northwestern College's Chamber Orchestra and Women's Choir will perform a concert Friday, April 19, at 7:30 p.m. in Christ Chapel. The hourlong event is free and open to the public.
The Chamber Orchestra, directed by Chad Hutchinson, lecturer in music, will present a variety of music. The program will include "Coriolan Overture" by Beethoven, "The Petite Suite" by Debussy and "Symphony #40" by Mozart.
The Women's Choir, under the direction of Glee Crippin, lecturer in music, will sing a new piece commissioned through the combined efforts of NWC and a donation from the Crippins entitled "O Sing A New Song." The work was composed by Dr. Jon Veenker, associate professor of music and department chair at Bethel University, a longtime friend of Crippin and her husband, David. The choir will also perform Veenker's arrangement of "In Christ Alone."
Veenker visited Northwestern on March 25 to rehearse the Women's Choir. "Working with a living composer on a piece written specifically for your ensemble is an extraordinary privilege and educational experience for these students," says Crippin.  
The ensemble will be accompanied by Terissa Te Slaa of Hull, Iowa, on piano. Instrumental soloists will accompany the Women's Choir through several pieces, including Ivo Antognini's rendition of "O Magnum Mysterium" with cellist Jon Holm of Orange City; James Mulholland's arrangement of "Heart, We Will Forget Him!" featuring horn soloist Aaron Sundet of Clarksville, Iowa; and "Banks of Doon" by Donna Gartman Schultz, with violin accompaniment provided by Ashley Wielenga of Sioux Center.
The Women's Choir will also perform Stephen Sondheim and Leonard Bernstein's "America" from the musical "West Side Story," which will feature dancers Emily Kubbe of Ottumwa, Iowa, Abigail McCubbin of Denver, Colo., and Candra Penning of Hubbard, Iowa.