A cappella Choir to perform concert
Wednesday, March 27, 2013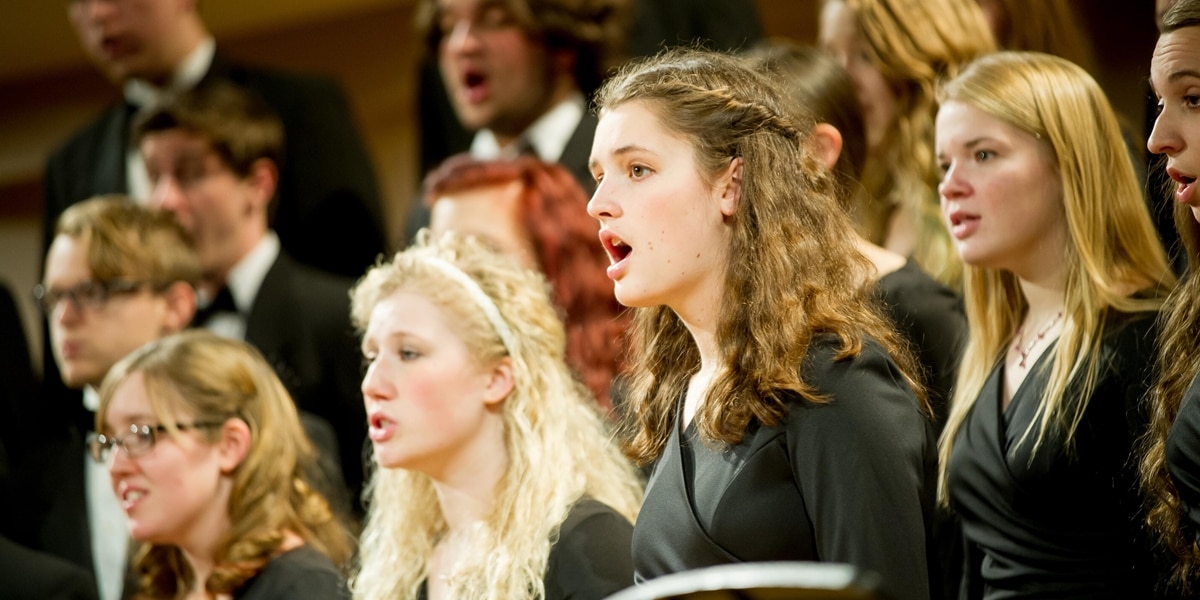 The Northwestern College A cappella Choir, which is performing in seven Iowa communities April 4–7, will present their touring concert in Christ Chapel on Friday, April 12, at 7:30 p.m. The concert is free, and community members are invited.
The three-part concert begins with songs that express faith in God in the midst of suffering. It will include a setting of "It is Well With my Soul" by Rene Clausen.
Section two of the concert will feature virtuosic choral works, including "William Tell Overture," "Bumble Bee," and "Horizons," which is the story of a massacre of the South African San people.
The concert will conclude with a selection of spirituals and gospel music as well as the choir's traditional final song, "Beautiful Savior."
The 45-member A cappella Choir is directed by Dr. Thomas Holm, professor of music at Northwestern and conductor of the Sioux County Oratorio Chorus. The ensemble has performed across the U.S. and in Europe.