Symphonic Band to tour Cuba
Monday, February 18, 2013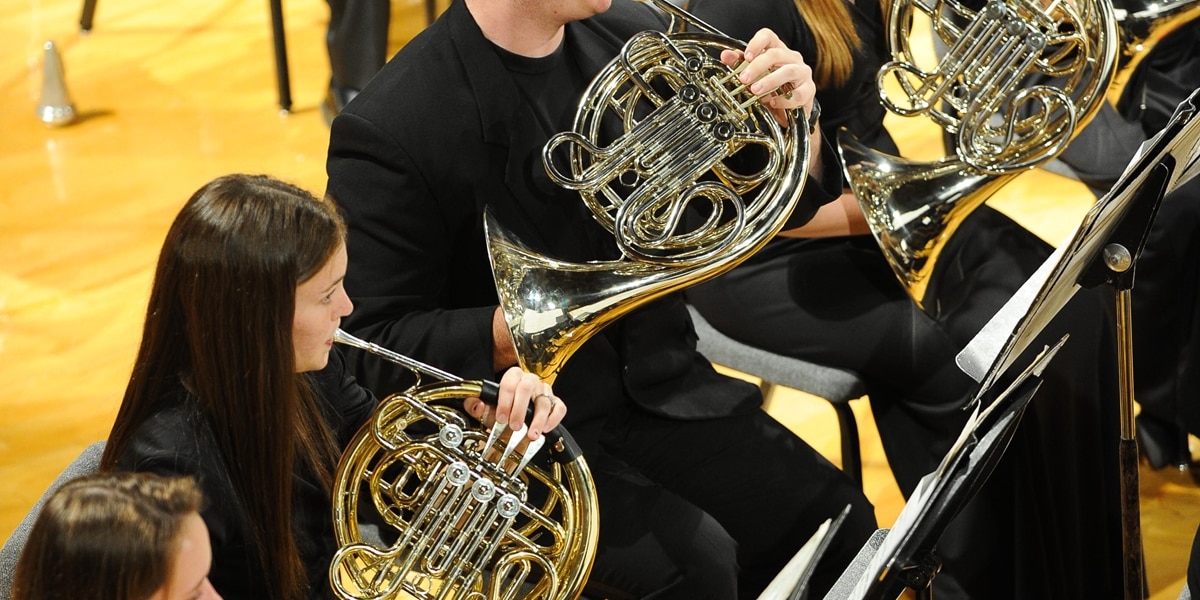 After several months of preparations, members of Northwestern College's Symphonic Band will soon be touring Cuba as guests of the National Band of Cuba. The 54-member Northwestern ensemble will work with the professional musicians and present a number of concerts March 2–12.
Northwestern's group will be the first full symphonic band from the United States to perform in Cuba. The Northwestern students will spend a lot of time with members of the National Band, rehearsing together and presenting one or two joint concerts. The Symphonic Band will also perform at high school and college music conservatories and a church.
"There's a great anticipation among the students," says Dr. Tim McGarvey, professor of music and director of Northwestern's Symphonic Band. "They are excited for a cross-cultural experience, the opportunity to go someplace that's really different."
McGarvey says he's most looking forward to working with the national band and conservatories of music. "This tour has been built around the ministry to musicians. We will have much personal interaction with them, and we want to encourage and serve them, both physically and spiritually."
The Northwestern band will bring a significant amount of supplies—including mouthpieces, reeds, mutes, musical scores, and valve and slide oil—to the Cuban musicians, who can't easily access them because of U.S. economic sanctions. The band exceeded its fundraising goal, bringing in $60,000, which is enabling it to deliver more supplies than originally planned.
The band is partnering with Ray's Midbell Music of Sioux City to contribute many items. Blair Dake, a technician at Ray's who graduated from Northwestern in 2003, will join the students on the trip and provide instrument repairs for Cuban musicians. The ensemble will also deliver more than a half dozen musical instruments that have been donated.
The Northwestern group will play a wide variety of music, all written by American composers. The repertoire will include Leonard Bernstein's "Overture to Candide" and Frank Ticheli's "Blue Shades" as well as arrangements of sacred pieces such as "Amazing Grace" and "Be Thou My Vision." The band will perform its concert program and share stories of the tour during its home concert on Friday, March 15, at 7:30 p.m. in Christ Chapel.
The Northwestern entourage will be traveling under cultural visas. The trip is being arranged by Harmony International, a mission touring organization that has coordinated several concert tours to Cuba.
Northwestern College is a Christian college of more than 1,200 students in Orange City, Iowa. Rated the nation's sixth-best baccalaureate college by Washington Monthly and a top-10 Midwestern college by U.S. News & World Report magazine, Northwestern provides an education committed to academic rigor and a Christ-centered worldview.