Symphonic Band to perform concert
Wednesday, October 24, 2012
The Northwestern College Symphonic Band will give a concert Friday, Nov. 9, at 7:30 p.m. in Christ Chapel. The event is free and open to the public.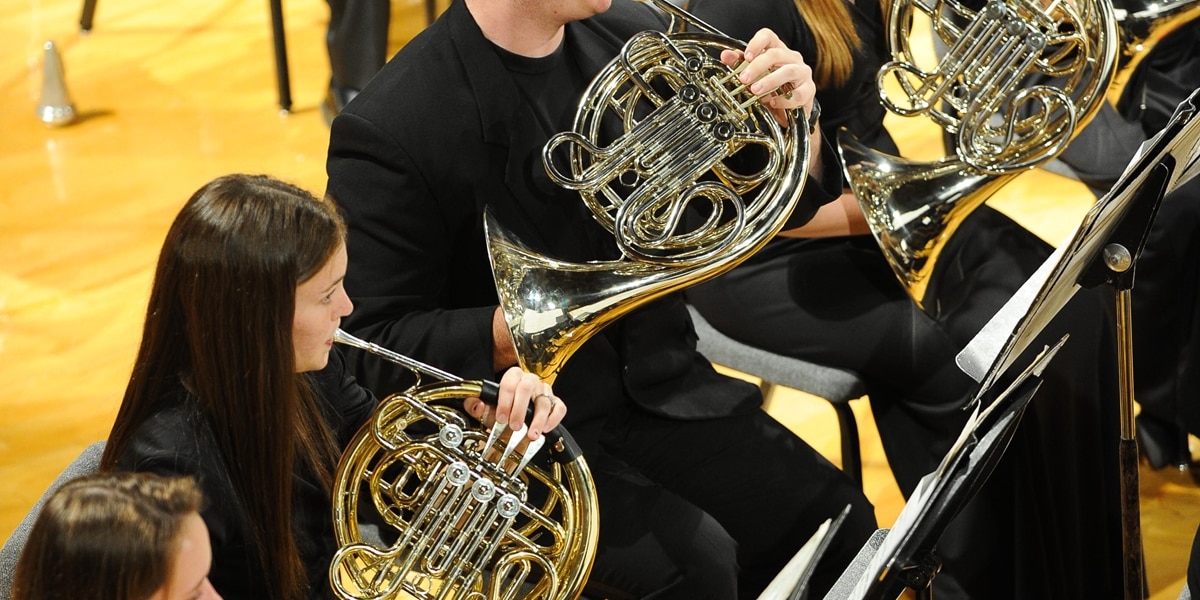 Directed by Dr. Timothy McGarvey, professor of music, the band will perform a variety of pieces related to the American West.
"What really jumps out about these pieces is the wide range of their inspirations," says McGarvey.
Drawing inspiration from film, nature and even visual art, the compositions selected by McGarvey for the concert demonstrate a wide variety of musical literature.
Compositions to be performed include Western film classic "Silverado's" "End Title" by Bruce Broughton, "Yosemite Autumn" by Mark Camphouse and "California Counterpoint: The Twittering Machine" by Cindy McTee, a piece inspired by a watercolor by Swiss-German painter Paul Klee.
The band will also perform "Country Gardens" by Percy Grainger, the World War II tribute "Commando March" by Samuel Barber, "Hymn to a Blue Hour" by John Mackey and "Symphony for a Band" by Vincent Persichetti, a piece that is widely considered a staple of instrumental music.