Music profs to perform recital
Thursday, October 18, 2012
University of Iowa music professors Stephen Swanson and Uriel Tsachor will perform a recital of voice and piano at Northwestern College Saturday, Nov. 3, at 7:30 p.m. in Christ Chapel. The event is free and open to the public.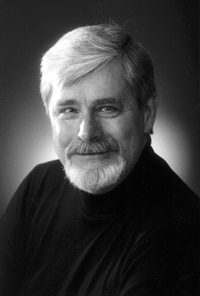 Swanson, a professor of voice at Iowa since 1994, is a concert and opera singer as well as an opera stage director. He has performed over 91 roles in numerous operas, operettas and musicals across Germany, Switzerland, Austria and the Netherlands. In a tour across North America and Europe, Swanson sang the title role in Victor Ullman's opera "Der Kaiser von Atlantis."
In addition to the standard baritone repertoire, Swanson also performs many baroque and avant-garde works. His signature piece is Carl Orff's "Carmina Burana."
Swanson earned degrees from North Park University in Chicago and Northwestern University in Evanston, Ill. He also apprenticed with the Wolf Trap Opera Company in Virginia through the American Guild of Musical Artists and interned at the International Opera Studio of the Zurich Opera in Switzerland.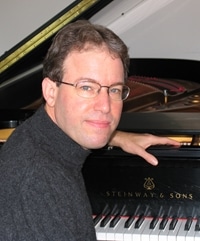 Tsachor, a professor of piano at Iowa, is an internationally active soloist and chamber musician as well as a Steinway Artist. Appearing in recitals in New York, Chicago, Vienna, Paris, London, Vienna and other world-class cities, Tsachor has won acclaim from audiences and critics alike for his expressiveness and sensitivity. He has played with such prestigious orchestras as the Teatro La Fenice Symphony in Venice and the RAI Orchestra of Turin, as well as many major orchestras in Israel.
A graduate of the Tel-Aviv Rubin Academy and the Julliard School, Tsachor was the 1986 winner of the Bösendorfer-Empire Concours and the 1985 winner of the Concorso Busoni. He has released 22 recordings on such labels as EMI, Musical Heritage Society, Divox and EMS.