NWC to present alumni awards
Thursday, September 20, 2012
Northwestern College will present three of its alumni with awards recognizing their accomplishments and service during the college's Raider Days Homecoming and Family Weekend Saturday, Oct. 6.
Dr. Kent Hoskins of Rockford, Ill., will receive the Distinguished Professional Achievement Award for 2012; Rev. Bob Bouwer of Dyer, Ind., the Distinguished Service to Humankind Award; and Larry "Bubb" Korver of Orange City, the Distinguished Service to Northwestern College Award.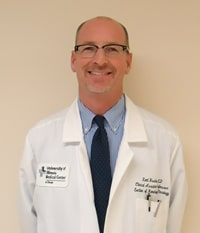 A 1984 graduate of Northwestern, Hoskins earned his medical degree from the University of Iowa and now serves as an oncologist and professor of medicine at the University of Illinois–Chicago School of Medicine. He specializes in breast cancer treatment and cancer genetics and has worked on research teams funded by the National Institutes of Health and the Susan G. Komen Foundation.
Hoskins is also a senior research scientist in the Institute for Health Research and Policy and a senior investigator in the Center for Population Health and Health Disparities, both at the University of Illinois. He has co-authored articles in the Journal of the American Medical Association and the New England Journal of Medicine.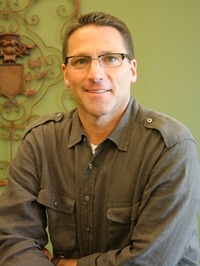 Bouwer, a 1984 Northwestern graduate, is the senior pastor of Faith Church, a congregation that has multiple campuses through northwest Indiana. He joined Faith's staff in 1990 after earning a Master of Divinity degree from Western Theological Seminary. After becoming the church's senior pastor in 1992, he led his congregation through a "U-turn experience," helping members shift their focus from personal preferences to biblical principles. Since then, the average weekend attendance has grown from 275 to more than 5,000 people who meet in six locations.
Bouwer is the executive founder of the Ravines Retreat Center in Lowell, Ind., and of U-Turn Ministries, which offers conferences and consulting services to churches. He also serves on the board for Words of Hope, which broadcasts the gospel in the languages of the world's people.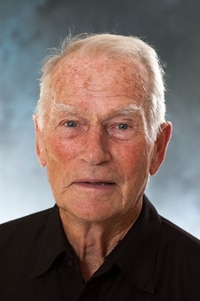 Korver graduated from Northwestern Junior College in 1954, earned a bachelor's degree from South Dakota State University, and coached high school football in Orange City, Walnut Grove, Minn., and Luverne, Minn. From 1967 to 1994 he served as head coach of the Northwestern football team, compiling a 212-77-6 record.
Korver led the Red Raiders to the NAIA national playoffs 11 times, capturing the championship in 1973 and 1983. Thirty-two players earned All-American honors under his tutelage, and he was named national coach of the year in 1973 and 1985. Now retired, he was inducted into the NAIA Hall of Fame in 1990.
The Distinguished Alumni Dinner begins at 6 p.m. Oct. 6 in the Vermeer Dining Room. Cost is $20. Reservations are required. Contact the Northwestern College alumni office at 712-707-7134 or alumni@nwciowa.edu for tickets.