NWC to present Raider Days concert
Wednesday, September 19, 2012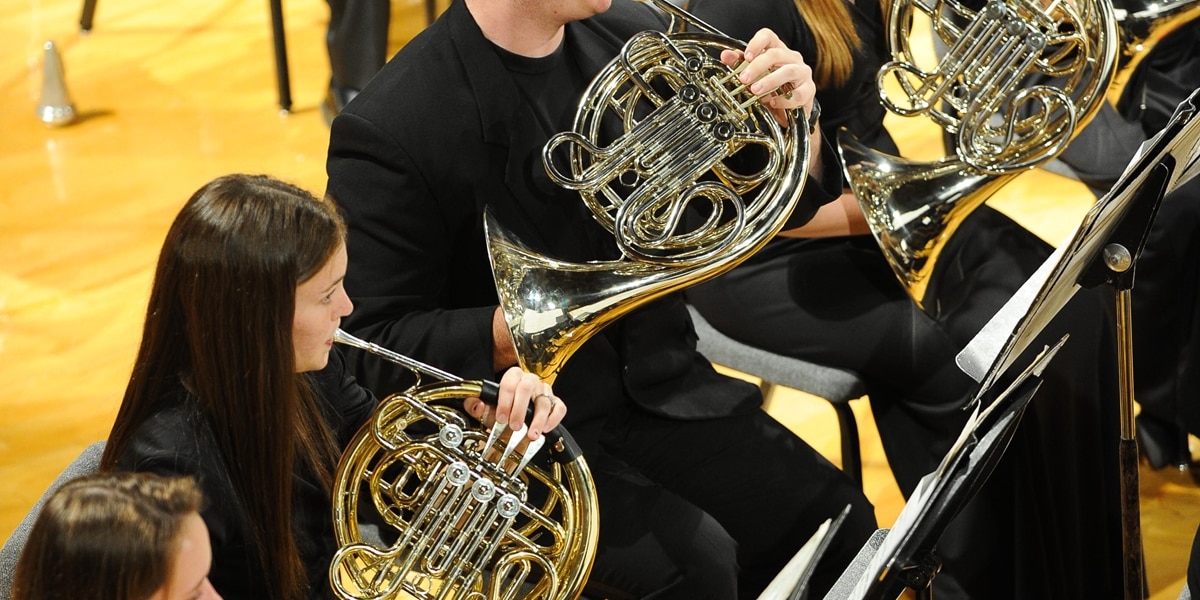 Northwestern College's music department will perform its annual concert at Raider Days, the college's celebration of homecoming and family weekend, on Saturday, Oct. 6, at 7 p.m. in Christ Chapel. The concert will feature all of the department's major ensembles as well as a reunion performance by an alumni band. It is free and open to the public.
Music faculty invited alumni to perform at the concert as part of the department's celebration of 50 years of band tours. "Performing again is going to be very special for our alumni because they'll be joining friends with whom they shared both their lives at Northwestern and their passion for music," says Dr. Timothy McGarvey, professor of music and director of the Symphonic Band.
Under the direction of McGarvey and former Northwestern music faculty members Dr. Herb Ritsema and Dr. Ron Toering, the 100-member alumni band will perform "ConZEnSus" by Jan Van der Roost, "Shepherd's Hey" by Percy Grainger, "Königsmarsch" by Richard Strauss and an arrangement of "Amazing Grace" by William Himes.
McGarvey will also conduct the 49-member Symphonic Band as it performs "Yosemite Autumn" by Mark Camphouse and Bruce Broughton's end title music from the film "Silverado."
The Chamber Orchestra, directed by Chad Hutchinson, lecturer in music, will play selections from "Simple Symphony" by Benjamin Britten.
The A cappella Choir, directed by Dr. Thomas Holm, professor of music, will perform "The Seal Lullaby" by Eric Whitacre, "Creator Alme Siderum" by Richard Burchard, "John Saw De Numbah" by Stacey Gibbs and an arrangement of "Balleilakka" by Ethan Sperry.
Holm will also conduct the Heritage Singers as they perform "Neighbors Chorus" by Jacques Offenbach and an arrangement of the "William Tell Overture" by Philip Lawson.
Women's Choir, under the direction of Glee Crippin, lecturer in music, will perform an arrangement of "In Christ Alone" by Jonathan Veenker and an arrangement of "Oh, Happy Day" by Teena Chinn.
The concert will also feature performances by student soloists. A clarinet solo will be given by Meghan Schuster of Yankton, S.D., who is the 2012 recipient of the Herman and Elizabeth Ritsema Family Instrumental Scholarship. Yukiko Higashino, recipient of the 2012 Harold G. McGilvra Keyboard Scholarship and a native of Osaka, Japan, will perform on piano. Nicole Elbers of Sioux Falls, S.D., will perform a vocal solo as the 2012 recipient of the Cyndy Rowenhorst Vocal Scholarship.