Afro-Brazilian dance group to perform
Thursday, September 13, 2012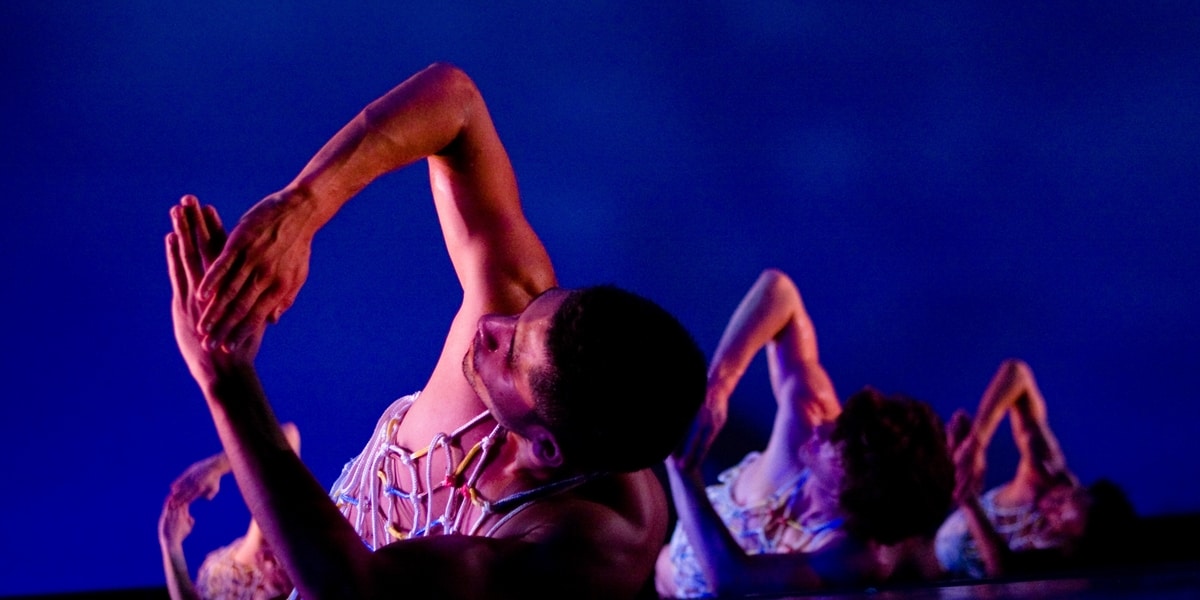 "One of the fiercest and finest movers in the Twin Cities." That's what the Minneapolis Star Tribune said about Marciano SIlva dos Santos, adding, "With an action-figure physique and a reputation for fluid lyricism, Brazilian-born Dos Santos has erupted on many Twin Cities stages."

Dos Santos and his ensemble, Contempo Physical Dance, will perform and teach classes in Orange City, Alton and Sioux Center Sept. 29 through Oct. 2.

Contempo Physical Dance's work is a fusion of Afro-Brazilian dance, capoeira and contemporary dance. Dos Santos studied at FAFI, a professional performing arts school in Vitória, Brazil. He worked with three dance companies in Vitória, an Afro-Brazilian, a ballet and a contemporary dance company--earning international critical acclaim. He has been part of the Minnesota dance community since '06, named "Best Dancer" by City Pages in '09 and "one of the most graceful movers on any Twin Cities stage" by the Star Tribune in '10. He directs Contempo and teaches dance at the University of Minnesota.

Contempo Physical Dance's schedule begins with a 60-minute dance workshop and exercise session on Afro-Brazilian dance, designed for Zumba lovers and anyone, at Orange City Physical Therapy the morning of Sept. 29. Cost is $5.

Two 90-minute classes will be held for dance students, at Robin's School of Dance in Sioux Center. The classes will focus on dance technique, and feature Afro-Brazilian dance. The class for ages 8-12 begins at 3 p.m. and the class for ages 13-18, at 4:30 p.m., both on Sat., Sept. 29. Cost is $10 in advance, $13 at the door.

That evening, Dos Santos will perform a short dance as part of the Northwestern College RUSH dance show, at DeWitt Theatre.

On Sunday evening from 7-9:30 p.m., students and adults are invited to try Brazilian social dance--the Sumba and more. The free dance session will be held at Northwestern's DeWitt Theatre.

MOC-Floyd Valley Middle School physical education students will meet with Contempo Physical Dance the mornings of Oct. 1 and 2, for hands-on workshops on capoeira, a Brazilian martial art that combines elements of dance and music.

A public performance featuring eight Contempo dancers will be held at Northwestern's DeWitt Theatre at 7 p.m. on Monday, Oct. 1. The show will be followed by a brief question and answer session. Admission for the Oct. 1 show is $5 for students, $8 adults in advance, and $8 and $11 at the door. Tickets are available at Dove Christian Bookstore, the Orange City Arts Council and the Northwestern College theatre department.

Sponsor of Contempo Physical Dance is the Orange City Arts Council, with support from Northwestern College and Stange Chiropractic. This engagement is also supported by the Arts Midwest Touring Fund, a program of Arts Midwest, which is generously supported by the National Endowment for the Arts with additional contributions from the Iowa Arts Council.

For more information, see www.orangecityarts.net, email ocArts@orangecityiowa.com or call 712-707-6514.