Organ instructor to perform
Monday, May 7, 2012
MaryLou Wielenga, Northwestern's adjunct organ and piano instructor, will give an organ performance on Friday, May 18, at 10a.m. in Christ Chapel.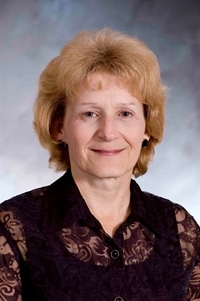 Wielenga's performance, presented as part of the 2012 Tulip Festival, will be on the four-manual pipe organ she regularly plays as the college organist.  Named in honor of Newkirk, Iowa native Arvella Schuller, the organ was built by Jan Van Daalen in the Netherlands and later constructed in Orange City.  
The performance will include music by Dutch composers on the Psalms as well as works by Bach, Reger and Vierne. Sue De Haan, also an adjunct instructor at Northwestern College, will join Wielenga on flute on a Netherlands folk song arranged for the two instruments.