Northwestern to show documentary on immigration
Thursday, April 12, 2012
Northwestern College and other organizations are sponsoring the showing of a film, "Welcome to Shelbyville," that explores how a community deals with rapidly changing demographics. The documentary, which aired on PBS last year, will be shown Tuesday, April 24, from 7:30 to 9 p.m. in Northwestern's Vermeer Dining Room. A discussion about immigration in our changing communities will follow.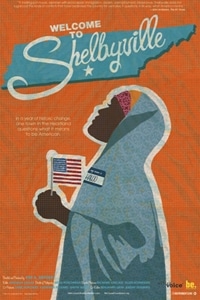 Set against the backdrop of a shaky economy, "Welcome to Shelbyville" takes an intimate look at a southern town as its residents grapple with their beliefs, their histories and their evolving ways of life.
Longtime African-American and white residents are challenged with how to integrate with a growing Latino population and the more recent arrival of hundreds of Somali refugees of Muslim faith. Set on the eve of the 2008 presidential election, the film explores immigrant integration and the interplay between race, religion and identity.
In addition to the Northwestern showing, the 60-minute documentary will be presented Monday, April 23, at 12:30 p.m. in the dining room of Building A at Northwest Iowa Community College in Sheldon and at 7 that evening in the Te Paske Theatre of Sioux Center High School. The area viewings—all free and open to the public—are presented by Northwestern's Enlaces en Cristo club and education and social work departments, CASA (Center for Assistance, Service and Advocacy) of Sioux County, Northwest Iowa Community College, the Iowa Immigration Education Coalition, and Welcoming Iowa.