Music professors and guests to present recital
Wednesday, March 7, 2012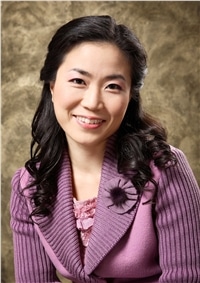 The Northwestern College music department will present a Chamber Collaborative Recital on Saturday, March 24, at 7:30 p.m. in Christ Chapel. The event is free and open to the public.
The hour-long performance will feature pianist Dr. Juyeon Kang, associate professor of music, along with clarinet instructor Beverly Gibson and two guest cellists.
The ensemble will perform two compositions by Johannes Brahms, "Sonata for Piano and Cello No. 2 in F major, Op. 99" and "Trio for Piano, Clarinet and Cello in A minor, Op. 114."
"Brahms' music is known for its grandeur," says Kang. "These pieces have so much musical flavor."
Kang studied these compositions while on sabbatical in Vienna last year. She initiated the Chamber Collaborative Recital to share this project with students and community members.
A Korean native, Kang has performed solo recitals worldwide. She has appeared as a soloist with numerous orchestras, including the Korean Symphony Orchestra and Augusta Symphony Orchestra.
Gibson is a versatile woodwind player. She has given international recitals, performed with house orchestras on several cruise lines, and played for recording artists such as the Temptations and Andy Williams.
Guest cellists Maxim Kozlov and Kathryn Hufnagle perform with the South Dakota Symphony Orchestra.
Kozlov has performed with the Chamber Orchestra Kremlin, which is based in Moscow.
He took second place in the Russian National Cello Competition in 1993.
Hufnagle is a cello instructor at Augustana College in Sioux Falls, S.D. She has played with many orchestras, including the Boston Philharmonic Orchestra.