Church Leaders Conference set for April 10
Wednesday, March 7, 2012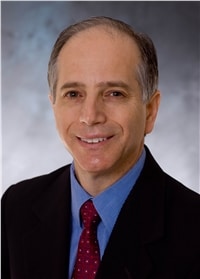 Biblical theology in the church is the topic of Northwestern College's annual Church Leaders Conference scheduled for Tuesday, April 10.
Area ministers, youth directors and worship leaders are invited to attend the free one-day event, which begins at 8 a.m., ends at 1:30 p.m., and includes a luncheon featuring a question-and-answer session with the conference speaker, Dr. James K. Mead.
Mead, a professor in Northwestern's religion department, will speak twice in the morning on "The Biblical-Theological Congregation" and "The First-Fourth Gospel Theologian."
Mead's work focuses on the integration of faith and learning. An ordained minister since 1984, he served three Presbyterian congregations in Louisiana, Arkansas and New Jersey before joining Northwestern's faculty in 2000. As a member of the religion department, he is able to bring together his academic interest in biblical interpretation and his pastoral interest in theological education for the church.
Mead earned Master of Arts and Master of Divinity degrees from Reformed Theological Seminary and a doctorate in biblical studies from Princeton Theological Seminary. He is an active member of the Presbytery of Prospect Hill in northwest Iowa, working with candidates for ministry, teaching in the Lay Academy, and serving as a frequent pulpit supply pastor in area churches.
The author of several essays, articles and reviews in both academic and church publications, Mead also wrote Biblical Theology: Issues, Methods and Themes. Published in 2007, it is the most recent introductory textbook in that field.
Approximately 125 area church leaders representing different denominations are expected to attend Northwestern's Church Leaders Conference. The reservation deadline is March 30. Registration can be done online at www.nwciowa.edu/church-leaders/register. For more information, contact Aletha Beeson in Northwestern's advancement office at 712-707-7134 or events@nwciowa.edu.