Chamber ensembles concert
When:
Friday, Dec 10, 2021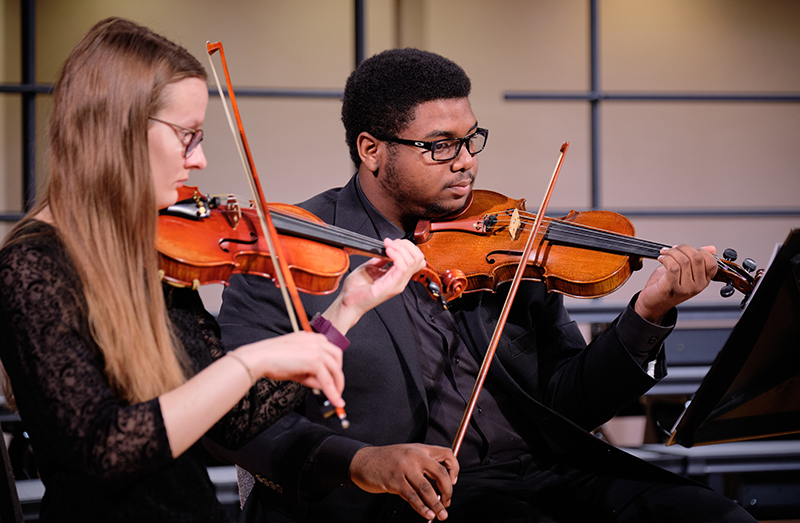 The Strings Ensemble will perform The Drover Lads by Tony Klime, Sonata for Two Violins and Cello - Mov. I (Andante) and II (Allegro assai) by G. Tartini, Ricercar I for Violin and Cello by G. B. Platti and Trio in G Major, Op. 79, No.2 (I. Allegro) by G. Wichtl.
The Augmented Brass Quintet will perform A Western Fanfare by Eric Ewazen, Quintet by Michael Kamen, Sonata from Die Bankelsangerlieder and American Spirituals Medley arranged by Jerry Nowak.