In the 16-week Capstone course students apply the cumulative knowledge and skills learned in their master's program.  Research focus may be related to student learning, teacher effectiveness, school quality, school policy or other area by approval.  The course professor will work closely with each student on their project and timeline providing direct guidance on each step of the project. 
The capstone project fits one of these areas:
·          Action research in your classroom, building or district
·          Literature review on a trend or issue in education
·          School improvement project
·          Building, district or state-level advocacy project
·          Other, with approval 
Each capstone will be summarized in a written paper in the style of an article that could be published in a scholarly journal.  The paper will include:
·          An introduction to the problem, question or issue that served as the impetus for the capstone
·          Justification for why the work was needed
·          A review of current published research used to inform the work on the capstone
·          The process the student took to implement, solve, try, or advocate
·          The results of the work
If you have specific questions regarding this course please contact Dr. Sara Tiedeman at sara.waringtiedeman@nwciowa.edu or 712-707-7407.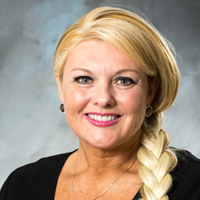 Meet the Author
Sara Tiedeman is chief administrator for Northwestern's Master of Education degree programs. Waring-Tiedeman earned a doctorate in educational administration, specializing in educational leadership and adult education, at the University of South Dakota. She also holds a Master of Education degree in curriculum and instruction and a bachelor's degree in English. 
Sara lives in Orange City with her husband and son. She has a passion for education and helping adult learners expand their knowledge and teaching skills.
There are endless reasons to continue your education in earning a BSN. Each student has his or her own motivation, but we are here to help you broaden your career options, grow in your nursing abilities, and achieve your education goals. Whether you're preparing to transfer directly from your ADN at a community or technical college, or you've been working in the field for years, you may be asking how do I even start!
First things first, contact an enrollment counselor to guide you through the steps.
We will look at your unofficial or official ADN transcripts to give you a transcript evaluation and optional plan of study. You can get a good idea of what YOUR program will be and when it works best for you to start. Next, you can apply for free and send official transcripts for admittance, file FAFSA and request financial aid, and the final step happens when we register you for your first semester!
5 tips in preparing for a successful and stress-free transfer:
Prepare early
The sooner you begin thinking about continuing your degree, the better. Give yourself time to plan when you'll be finishing your associate degree, taking your boards, and beginning your BSN. When you choose your BSN program early, you can be best prepared ahead of time. You can take nearly all of the electives while you are still in your ADN program. If you would like help in choosing which courses to take, contact an enrollment counselor and your current academic advisor.

If you're already a working nurse, it's not too late. We're here for support and help make the program fit you.
Know what transfers
One of the most important steps in transferring is knowing exactly what courses transfer and what courses you will have left to take in the BSN program. You can send unofficial transcripts to an enrollment counselor to be evaluated. We have partnerships with many community colleges to make the transferring of credits as seamless as possible.

Determine financial aid
Continuing your education is more than a time investment. There are many ways to help make your program affordable - from grants and loans to specific RN to BSN scholarships. You will want to file FAFSA. Our financial aid office will put together an aid package for you, and we have additional resources for you.
ASK questions
No question is a dumb question. Enrollment counselors can answer questions about program requirements, course structure, financial aid, academic tutor support, or what happens if you need to stop out a semester.
#Goals
Have you ever met a nurse that wasn't busy? Neither have I. You will be busy, but your determination to be a life-changing caregiver is the same determination to complete your degree. You CAN balance work, family, and life. An online program does give you flexibility. Believe in yourself to embrace the hard work in takes to achieve your goal. Write down your goals so when it gets tough you can refer back. Having a good support system that includes your advisor, professors, family, and friends makes all the difference.
As a nurse you are a lifelong caregiver. You have the heart to care for the most broken and worn down people of the Lord's kingdom – take courage!

Read more about how to transfer your ADN credits toward your BSN.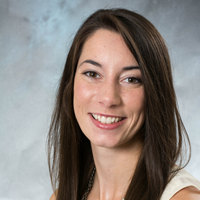 Meet the Author
Leslie Stover is the marketing coordinator for the Graduate School and Adult Learning programs. She has worked as an enrollment counselor for the RN to BSN program assisting nursing students to begin their BSN program.
Leslie is a graduate of Northwestern College. Since her graduation she has completed her Masters in Business Administration with a concentration in Marketing. She enjoys helping working professionals achieve their education goals and professional development through Northwestern programs and continuing education events.
The clinical/practicum component within the online RN-BSN program is flexible and tailored to coincide with the demands of a busy schedule. There are three nursing courses that have a practicum component; each clinical looks a little different. 
In NUR 280A: Health Assessment, the clinical requirement is basically completing health assessments within a virtual program known as Shadow Health®.  The clinical experience is 30 hours that can be done on your own time and in the comfort of your own home.
In NUR 460A : Nursing Leadership and Clinical Scholarship the clinical/practicum experience equals 30 hours (all inclusive).  Some of the activities you will need to complete include: Leadership Practicum: 16 hours (based on approved learning contract)
shadow a nurse leader (someone in administrative, not clinical position) for 8 hours and observe their leadership/management roles and skills
interview 2 people: one nurse managers or nurse leaders (not resource or charge nurses rather in administrative position) and one non-nursing administrator/CEO. 
Discussion board postings, IHI open school modules; Clinical leadership paper reflecting on your clinical learning.
The last nursing course with clinical/practicum is NUR 440A: Public Health Nursing.  This course has the largest clinical component.  It totals 60 hours but the majority can be completed when it is convenient for you.  Some of the clinical requirements include: interviewing a public health nurse, completing a windshield survey of your chosen county, observing care in home health and hospice settings, observing a minimum of four hours in either a WIC clinic, school, or Occupational health; you also need to complete online activities, case studies and discussion boards related to clinical content.  Although there is a lot of work with this clinical, most of it can be completed on your own time.  The only things that will need to happen during the workday are the observations. 
The goal of this clinical/practicum experiences are for you to see different perspectives of nursing practice.  While you are experienced nurses, you may not have had administrative or public health roles.  Often if one has the opportunity to see multiple perspectives in health care, it creates an understanding of why certain decisions are made (or not made) and gives an organizational or systems perspective rather than only from an individual viewpoint.

Of course, you can always contact us for more specific information about clinicals and course requirements. Take a look at all the courses you would take in the program: RN to BSN Program Requirements.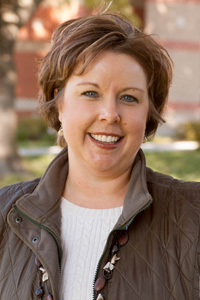 Meet the Author
Karie is the program director for the online RN to BSN program. She has extensive teaching experience, including a strong background in the development and delivery of online courses. She previously taught at Northwest Iowa Community College for seven years.
Karie also worked for the Orange City Area Health System for 11 years as a nurse manager and floor nurse. She has worked in medical/surgical nursing, obstetrics and mental health. She advises all of the online students and teaches several classes both online and on campus for traditional students. Karie truly has a passion to develop nurses for life-long care-giving and servant leadership in the healthcare.