Posts by Dr. Sara Waring-Tiedeman
Northwestern College graduate students took part in the inaugural Celebration of Research on Thursday. Six graduate students presented their work to fellow students, staff, faculty, family and community members. Each of the graduate students presented their research from the cumulating capstone course in their Master of Education program. Each student provided an abstract, poster, and artifacts for the event. Their research covered a wide range of topics. Overall, the projects contained practical action research that the graduate students had completed in their own classrooms.
The research papers can be viewed in the institutional repository, NWCommons. They are also indexed and included in WorldCat. The event was a fantastic celebration capping National Graduate and Professional Student Appreciation Week. Plans are already being put into place for the second Celebration of Research in the spring of 2018!
For more information and to read more M.Ed student stories, view the Master of Education page.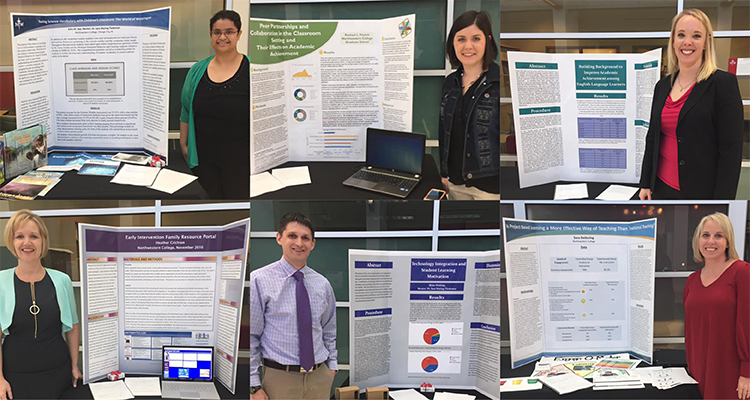 In the 16-week Capstone course students apply the cumulative knowledge and skills learned in their master's program.  Research focus may be related to student learning, teacher effectiveness, school quality, school policy or other area by approval.  The course professor will work closely with each student on their project and timeline providing direct guidance on each step of the project. 
The capstone project fits one of these areas:
·          Action research in your classroom, building or district
·          Literature review on a trend or issue in education
·          School improvement project
·          Building, district or state-level advocacy project
·          Other, with approval 
Each capstone will be summarized in a written paper in the style of an article that could be published in a scholarly journal.  The paper will include:
·          An introduction to the problem, question or issue that served as the impetus for the capstone
·          Justification for why the work was needed
·          A review of current published research used to inform the work on the capstone
·          The process the student took to implement, solve, try, or advocate
·          The results of the work
If you have specific questions regarding this course please contact Dr. Sara Tiedeman at sara.waringtiedeman@nwciowa.edu or 712-707-7407.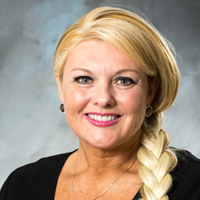 Meet the Author
Sara Tiedeman is chief administrator for Northwestern's Master of Education degree programs. Waring-Tiedeman earned a doctorate in educational administration, specializing in educational leadership and adult education, at the University of South Dakota. She also holds a Master of Education degree in curriculum and instruction and a bachelor's degree in English. 
Sara lives in Orange City with her husband and son. She has a passion for education and helping adult learners expand their knowledge and teaching skills.