We often have questions about how and when students can pay their bills. We're here to help make the process as convenient as possible from online payment options to monthly payment plans.
Student payments are due by Aug. 1 for first semester and the second semester payments are due in January of the new semester by the 3rd of the month.  Online students can view their bill online and should make their payment online on MyNWC under the billing information tab.  Payment can be made with e-check which has no fee, or by credit card which has a 2.75% fee.
Online students may pay on a monthly payment plan by completing a monthly payment form found on MyNWC under the "billing information" tab. Enrollment for 1st semester must be made by July 1 and by November registration for the spring semester. The monthly payment form needs to be completed and e-mailed to the business office by the date given on the form.  First semester payments are due July 25, August 25, Sept. 25, Oct. 25 and November 25.  Second semester payments are due Dec. 25, January 25, February 25, March 25 and April 25.
There is a $25.00 per semester set up fee for monthly payments.  There is no additional interest charged unless your payment is delinquent.  In that case, you will owe the entire balance and interest of 1% per month will be charged to your account.  Monthly payments may change if you change your class schedule, or there is an adjustment in your financial aid package. 
If you do not make your payments, you will not be able to get into classes, Blackboard or use campus facilities and we cannot give you a diploma or release your transcripts or credentials until you settle your account. We are always available if you have questions!
please call (712-707-7125) or email (businessoffice@nwciowa.edu).
Enrolling in college is a huge step—whether it's transferring to complete your degree or returning to school after some (or much!) time away. The transition to completing homework and writing papers on a regular basis can be intimidating at first. Thankfully, you are not alone in making the transition to academic life.
Academic support is available to those who need it. As a writing tutor at Northwestern, I have had the opportunity to help students in an online nursing course. While tutoring looks a little different online, we are here to walk alongside you to help you succeed.
Receiving feedback will be a different process than face-to-face interaction. However, the quality of support will remain the same, and tutors will go out of their way to help as much as they possibly can.
When asking for help, students will typically send an electronic copy of their paper via email. Depending on tutor and student availability, a time can then be set up to discuss the paper. Tutors aren't there just to provide constructive criticism; we will also help you to capitalize on your strengths and grow more confident in whatever subject you're working in.
In the past, I have done Skype meetings or phone calls. In-document comments are also provided so students can more easily remember the comments discussed. From there, any further questions can be discussed via email, phone call, or Skype. Tutors are willing to help and work to meet your schedule demands.
While college or grad school can seem demanding, you are not alone. Whatever class you're concerned with, from math and chemistry to writing, support is available. The tutors are willing to work with your schedule to provide you with the best feedback possible. For more information about tutoring services, contact your Northwestern academic advisor.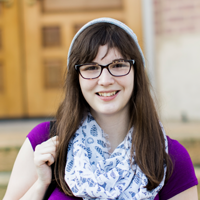 Meet the Author
Nicole is an English Teaching major at Northwestern. She serves as the Blog Coordinator and writing tutor for the Graduate School and Adult Learning. As a writing tutor, she is already preparing for her career goals of teaching 8th, 9th, or 12 grade English.
Nicole also has a passion for social justice and young adult literature.
While it can be a challenge to prepare to go back to school, registering for online courses at Northwestern College is a simple process. Graduate School students may register beginning on the first day registration opens for the on-campus students at Northwestern. The academic calendar also shows the dates for the upcoming terms.   
The first step is to log into your MyNorthwestern account and choose "Registration" under the "Academics" tab. In the middle of the page, click the hyperlink that says "Add/Drop Courses" and check that the correct session and year is listed in the Term dropdown box.
Graduate students will also want to ensure "Graduate Program" is listed in the Student Program and Program dropdown boxes. Make sure you agree to the terms of the Registration Agreement.  
Next, students can add the courses they want to register for by entering the appropriate course code. For example, enter EDU525-01 for section 01 of Advanced Child Development.
 If you have any questions, contact your academic advisor or the registrar's office ( registrar@nwciowa.edu).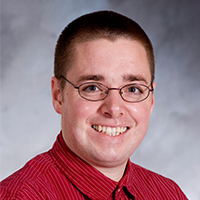 Meet the Author
Austin is the Associate Registrar for Northwestern College. He has the opportunity to work with both traditional on-campus students as well as online students.
Austin also understands the balance of continuing education while working full time. He is currently pursing his Masters of Business Administration online.