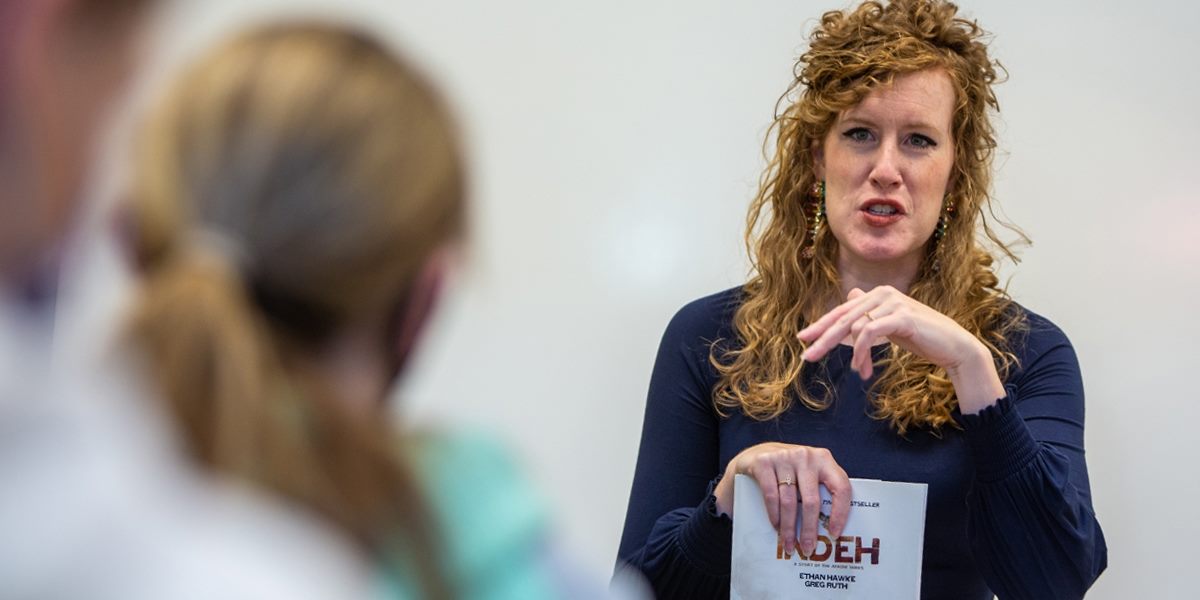 M.Ed. Teaching History
credits 33 | cost/credit $340 | completion 2 years (5 to 6 semesters) | next start March 8
Earn your M.Ed. in Teaching History online and prepare for opportunities to teach college-level history courses as dual/concurrent enrollment or with a community college. You're teaching your students how to explore the relevance of history – to see the relationship between past and present. You want them to look for patterns, complexities, causalities, and the greater role of history. Now it's time for you to deepen your content knowledge and hone your craft of teaching history to K-12 or community college students. With Northwestern College's online Masters in Teaching History, build on what you already know to become an even better teacher. 
It's more than a lane change. And it's all online. 
---
100% online. 8-week courses. Go at your pace.
Earning a graduate degree doesn't have to cost you time away from your other responsibilities. Northwestern College's online Masters in Teaching History allows you to log into class each week to complete your coursework, whenever it's most convenient for you.
Take one online 8-week class at a time, completing two classes each semester, and you'll finish your M.Ed. in 2 years or less and be eligible for financial aid. 
---
18 Credits in History
This M.Ed. program includes 18 graduate credits in history, which meets most regional accreditor and department of education requirements to teach history courses as dual/concurrent enrollment, Postsecondary Enrollment Option (PSEO) or community college setting. The program allow you to explore your own historical topic and time period interests, and develop new ways to make history more relevant for your students.
If you want to complete only the 18 credits in history or already hold a master's degree in education, you may choose the Graduate Certificate in Teaching History. Here's how. 

Master of Education in Teaching History students must have an endorsement in history or social studies for acceptance or receive prior approval from the M.Ed. department chair for admission.
---
Program Requirements
Courses
Core (15 credits):
Teaching History Emphasis (18 credits)
Choose 6 from: